Did You Know it's Compostable?
This blog provides a side-by-side comparison of the packaging of a few common brands and products that we carry and the compostable alternatives that are available. While this is by no means a complete list of all of the compostable packaged products that we carry, it should serve as a good tool to give you some tips to look for when you are in doubt about the best way to dispose of a product. You can learn more about composting in the City of Davis here. 
While we are unable to escape the fact that most packaging is not compostable, the Co-op is proud to carry brands that are and is looking to expand their own offerings in this area. You may have already noticed some compostable options in our Produce and Bulk departments and we are proud to announce that our Deli department is making the switch to using more compostable packaging as well. You can already see some package changes which will continue to transition over the next few weeks. Before you dispose of any of these items, be sure to inspect the packaging for some of the verbiage that you can find in this blog.
Compostable products have evolved in recent years to more closely resemble and feel like traditional products. You may be surprised to see a container in our Deli department that looks and feels like clear plastic, but is actually fully compostable. When checking to see if an item like this is compostable, look for "PLA" or "0" inside or below the typical recycling triangle. You can also look for the words "compostable" or "biodegradable", the City of Davis' composting facility can handle it all! Some products may say "backyard compostable" or "compostable at a compost facility", both of which are also accepted in Davis.
Compostable products are an obvious win when comparing end-of-life processing. When you are finished with a compostable product, you can compost it and turn it into a regenerative product: compost. Compost can be used in a number of ways, mostly as fertilizer for farms. Learn more about the benefits of composting in our blogs: Composting Guide and Regenerative Agriculture: People, Planet, and Profit. 
It is also important to look at the full lifecycle of a product (and by-products) alongside each company's sustainability practices and goals to make the biggest impact as an individual consumer. Our Meat department, for example, made the switch to prepacking most products in a vacuum sealed plastic film. The plastic film is not compostable or recyclable in Davis but the switch that was made actually reduced the total plastic used. For food safety, meat clerks must change gloves and plastic film often when handling various meats, which adds up quick. So although the prepacked meat comes in plastics instead of butcher paper, much less plastic is used in the overall process. 
Side-by-Side Comparison of a Few Products
These bags are not compostable or recyclable in the City of Davis. These bags remain available in our Produce department by the request of shoppers/Owners who prefer these to the compostable bags. 
The compostable bags in the produce section are backyard compostable. You can send them to the City of Davis composting facility or put it in your at-home compost pile. 
Seventh Generation dryer sheets are not compostable or recyclable, however they are plant based. This may cause confusion about how to dispose of them. "Plant-based" sounds like it should be compostable, but unfortunately that is not true, and these need to be put in the landfill.
Mrs. Meyer's dryer sheets are made of a brown paper and nontoxic fabric softeners. These are compostable in Davis. 
All our pre-popped popcorn unfortunately comes in a plastic/metal bag that cannot be recycled or composted in Davis. 
All of our microwave popcorn bags are compostable. Even better they are all PFAS free. PFAS can sometimes be found in compostable items, which pollutes our compost and waterways. You don't need to worry about that here! Some popcorn comes individually wrapped in a plastic bag and this is required for food safety, unfortunately we cannot avoid plastic completely. 
TetraPaks and shelf stable liquid cartons are not recyclable or compostable. They are made by layering paper, plastic, and metal. Separating these materials take a tremendous amount of water. There are only a few places in the U.S. that will recycle them and you have to ship that at your own cost. 
Can't tell the difference? Look on the inside once it's empty. If it is silver, put it in the landfill bin. If is clear and you can tear it with your hands, put it in the compost bin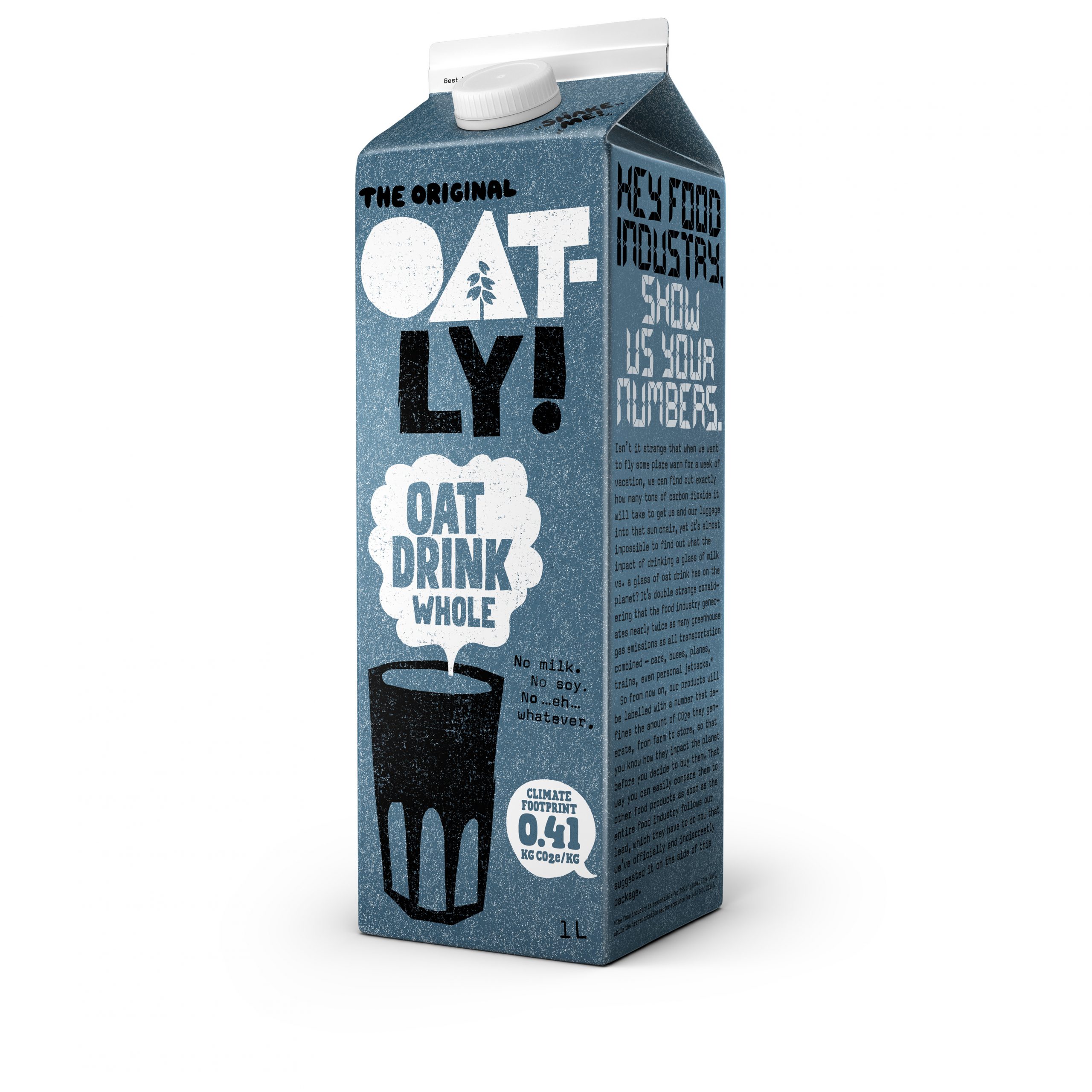 Milk and milk alternatives you find in the refrigerator section are not always TetraPaks. This Oatly container and many of our cow's Milk cartons are made with paper and wax or very thin plastic. Either way the City of Davis will accept. Cut the plastic spout off the top and put in the compost bin.