Elections
The Davis Food Co-op is a democratic business, owned and democratically governed by our Owners. The Board of Directors are Owners who are elected to represent the other Owners. The board ensures that the co-op's Ends and operations support a vital, thriving co-op that meets the needs and vision of our Owners and our larger community.
Representing the Owners is extremely important and at times challenging. The work of the Board of Directors has an incredible impact on how the co-op grows and adapts to a changing world and marketplace. It's important that Board members be able to work together to ask tough questions and think innovatively about the future of the co-op.
THE 2020 ELECTION Results
Voting for the new Board members ran from May 7th until May 21st.
On June 8th, the Board met to officially approve the election results.
Meet Your New Board Members
Sharon Tobar (Re-elected Board Member)
I have been a member of the Davis Food Co-op for over 20 years and, during this last year, have served both as Board President and member of the Finance Committee. Working with our talented staff, management, and Board, we completed significant renovations of the store, and have introduced new services and products at the deli and throughout the store. We also pioneered the Davis StrEatery celebration, which attracted over a thousand Davis residents in a local celebration of food and sustainable agriculture.
I believe the Co-op is in great shape — AND we are also passionate about further improvements in the store facility, in product quality, diversity, and value, and in staff training. I am honored to continue contributing my expertise and energy as a Board member. My goal is to listen deeply to your ideas for building an even better Co-op so that we can be an even stronger heartbeat for our community. I am serving as Chief Financial Officer (CFO) for a non-profit organization — the ZNE Alliance — which helps communities achieve the goal of zero net carbon emissions. Earlier in my career, I was the CFO for Jesuit High School in Sacramento, and prior to that was the Founder/CEO of a broadband company. I have also taught management courses at UC Davis Extension. I am passionate about organic agriculture and healthy food and believe that the Co-op has huge potential for further growth and excellence!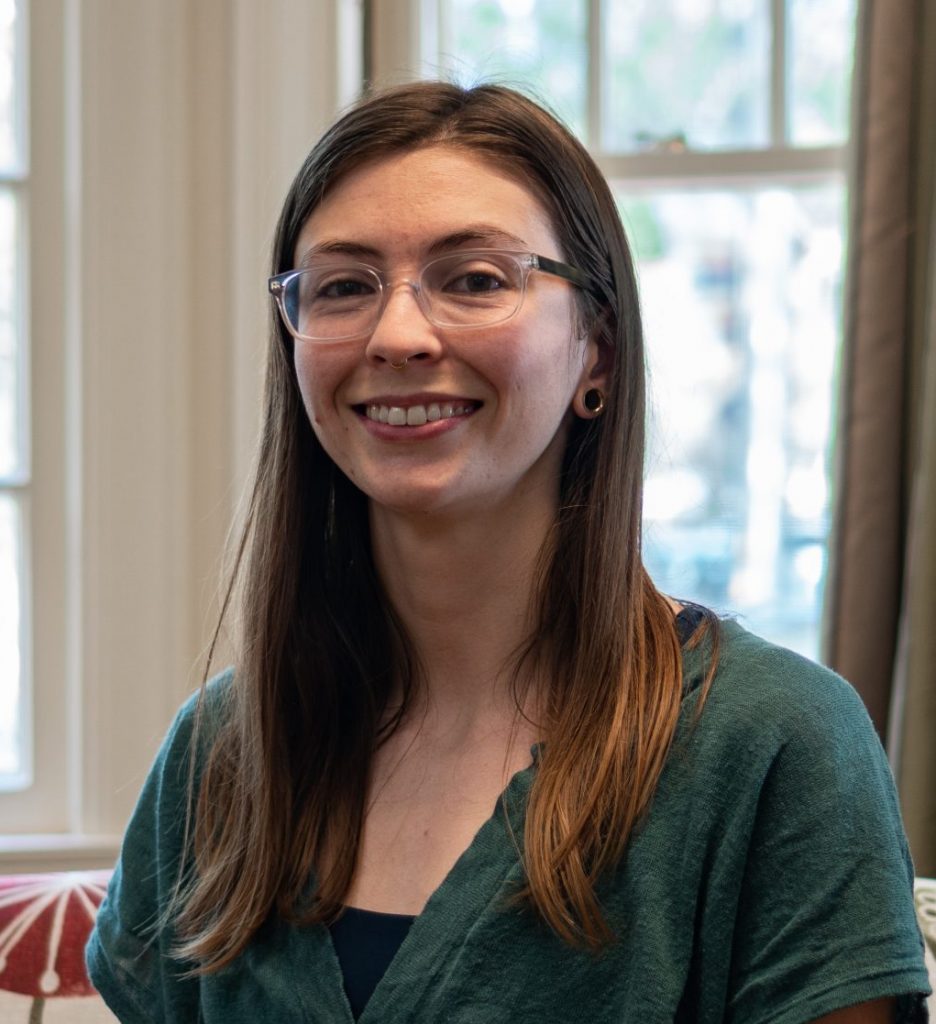 Madison Suoja (New Board Member)
I am the Education and Outreach Specialist and the Sustainability Specialist for the Davis Food Co-op. I believe that the local community is at the forefront of change in our city and that education, marketing, and outreach will empower this population to be the environmental change our world needs. As the leader of the Green Team, I work towards this change with passionate staff members by improving the sustainability and customer perception of the Co-op. I lived this passion while at UC Davis where I was the Project Challenge Director for the Campus Center for the Environment. I worked to motivate the student body to live a sustainable lifestyle through social media and events. I was also a Committee Member of the Green Initiative Fund, which funds student-driven sustainability projects that benefit the campus and Davis community. I recently completed my Bachelor's Degree in Applied Mathematics from UC Davis, which gives me a unique perspective in the world of sustainability. My mathematics and sustainability knowledge will become a vital resource for the Board to direct positive changes in the Co-op that benefit our community. I am constantly expanding my knowledge about sustainability philosophies and methods which is how I define my lifestyle and personal views. I strive to serve my community in a way that aligns with my lifestyle, which is why I am excited to be on the Board of Directors. If you have any questions, email me at madisonsuoja@gmail.com.
Lorin Kalisky (New Board Member)
I am the owner of Upper Crust Bakery, we're located right next door to the Davis Food Co-op. My Family has owned Upper Crust Baking for nearly 35 years, my parents opened the bakery in 1986.I took over the bakery from my parents a couple of years ago. The project of moving into a new facility, of creating a storefront, is something I'm very proud of. And we're proud to be next to the co-op. I grew up in Davis, went to college on the east coast, and ended up living in Paris for 14 years. I moved back to Davis in 2015 with my family. What has interested me since I've been back is the food scene. We are so fortunate to live in a corner of the world where we have an abundance of agricultural production. I'm on the board of the Yolo County Tourism Bureau, and we've been working hard to promote Yolo County as a culinary destination. The Davis Food Co-op has always been the centerpiece of the Davis Food scene. My background is largely in marketing and I believe that there is a lot that can be done to broaden the appeal of the Co-op, and give people in the community the knowledge that the Co-op is theirs to contribute to, to help define.
ABOUT THE BOARD OF DIRECTORS
Purpose
The Board works on behalf of the Member-Ownership, to set the mission of the co-op as well as monitor the operations and management of the store.
Commitment
Director candidates must be committed to the mission of the Davis Food Co-op. Board Directors are volunteers for a term of three years and commit to working about 15 hours a month. In exchange, Directors receive 16.5% off all their purchases at the co-op and have dinner during their monthly Board meetings. Directors also gain skills through training and experience that support their professional and personal development.
Benefits
To thank them for their efforts and involvement, the Davis Food Co-op Directors 16.5% off all of their purchases at the Co-op. Our Directors also gain a variety of useful skills, such as business acumen, management experience, high-level communication, financial literacy, strategic thinking, and teamwork.
Minimum Requirements
Be a DFC shareholder in good standing.
Prepare for, attend, and participate in monthly Board meetings and the Annual Ownership Meeting in May.
Serve on one or two committees or task forces.
Attend and participate in a day-long annual retreat in the Fall and/or Spring.
Participate in Board training, as well as workshops, conferences, and DFC events throughout the year.
Regularly read and respond to email correspondence.
Devote time to learning about the co-op movement and the board decision-making tool Policy Governance.
HOW TO BECOME A CANDIDATE FOR THE DFC BOARD OF DIRECTORS
The 2020 Declaration of Candidacy has ended. You can always run next year! If you'd like to run to serve on the Davis Food Co-op Board of Directors, submit the Declaration of Candidacy Form. This Form will be available on our website in March 2021.
If you have questions, you can email the Board of Directors at board@davisfood.coop.
See DFC Board of Directors campaigning activities guidelines here.
UNSURE ABOUT RUNNING?
Attend the Board Candidate Orientation
Attend one or more board meetings
Meet with the Board Development Committee
Meet with a current or former Director
Apply to serve on a Board committee
---
DFC BOARD COMMITTEES
Interested in the board's work? Join a committee!
Board Development Committee: Provides training for Directors. Contact the committee lead, sschickele@davisfood.coop
Elections Committee: Oversees the annual election. Contact the committee lead, sschickele@davisfood.coop
Governance Committee: Reviews board policies and procedures. Contact the committee lead, kcoontz@davisfood.coop
Strategic Plan Committee: Works with the general manager to develop and monitor the strategic plan for DFC. Contact the committee lead, tvalentine@davisfood.coop
Owner Engagement Committee: Provides opportunities for directors to interact with owners and customers. Contact the committee lead, trobinson@davisfood.coop

2021 ELECTION CALENDAR
12/8/20
Elections calendar posted on the store Governance Board and on the DFC website
1/6/21
Deadline for receipt of Owner Initiatives for the election (120 days before the election, in accordance with DFC Board Policy C10)
3/4/21
Orientation for potential candidates
3/12/21
Deadline for Owners to declare their candidacy for the Board of Directors
3/22 – 5/6/21
Declared candidates can arrange to use the Free Speech Area near the Tomato sculpture to share information about their candidacy with Owners
5/6/21
Annual Meeting and start of voting
5/6 – 5/20/21
Voting online and in the store
6/14/21
Board votes to accept the election results at final 2020-21 Board meeting
7/12/21
New Directors seated at first 2021-22 Board meeting
SPRING ELECTION 2020*
---
On June 8, 2020, the board of directors voted to accept the results of the election:
A total of 505 (5%) of our 10,096 eligible owners voted in the 2020 Spring Election. The electorate approved the 2019 Annual Meeting Minutes by a vote of 424 (97.9 %) vs. 9 (2.1%), and welcomed the following owners as directors:
Madison Suoja (2020-2023 term), with 446 votes (37.1%)
Sharon Tobar (2020-2023 term), with 435 votes (36.2%)
Lorin Kalisky (2020-2023 term), with 321 votes (26.7%)
*In this election, there were three open seats on the board for three-year terms.
Thank you to all co-op owners who voted!