Hot Drinks, minus the caffeine
Take your morning (or bedtime) routine to the next level with one or more of these steamy beverages!
There are many reasons why someone may want to ditch caffeine. Whether or not you're saying goodbye for good or looking to try something new, check out the recipes below. We crafted these sippers with taste and nutritive value in mind, so each sip goes a long way. Plus, all can be made vegan.
Hot Maca    
You don't need caffeine when you have maca! In addition to containing good amounts of fiber, vitamin C, copper, and iron, there is some evidence to suggest maca may be mood and energy boosting. Maca, cacao, and cinnamon all contain beneficial plant compounds too. This cup is sweet and rich with balancing earthiness from cacao. Drinking a Hot Maca is a great way to start your day.
Golden Milk
Reduce inflammation and pain and soothe your gut with a warm cup of sweetly spiced Golden Milk. Drink first thing in the morning, right before bed, or anytime in between. Be sure to add the black pepper as it increases the bioavailability of turmeric!
Milk & Honey
Making and drinking this sweet and soothing cup is like giving yourself a hug! Plus, cinnamon and cardamom contain powerful antioxidants and compounds which fight inflammation so this drink is pulling double duty. You only need 4 ingredients and 5 minutes before you're sippin' pretty.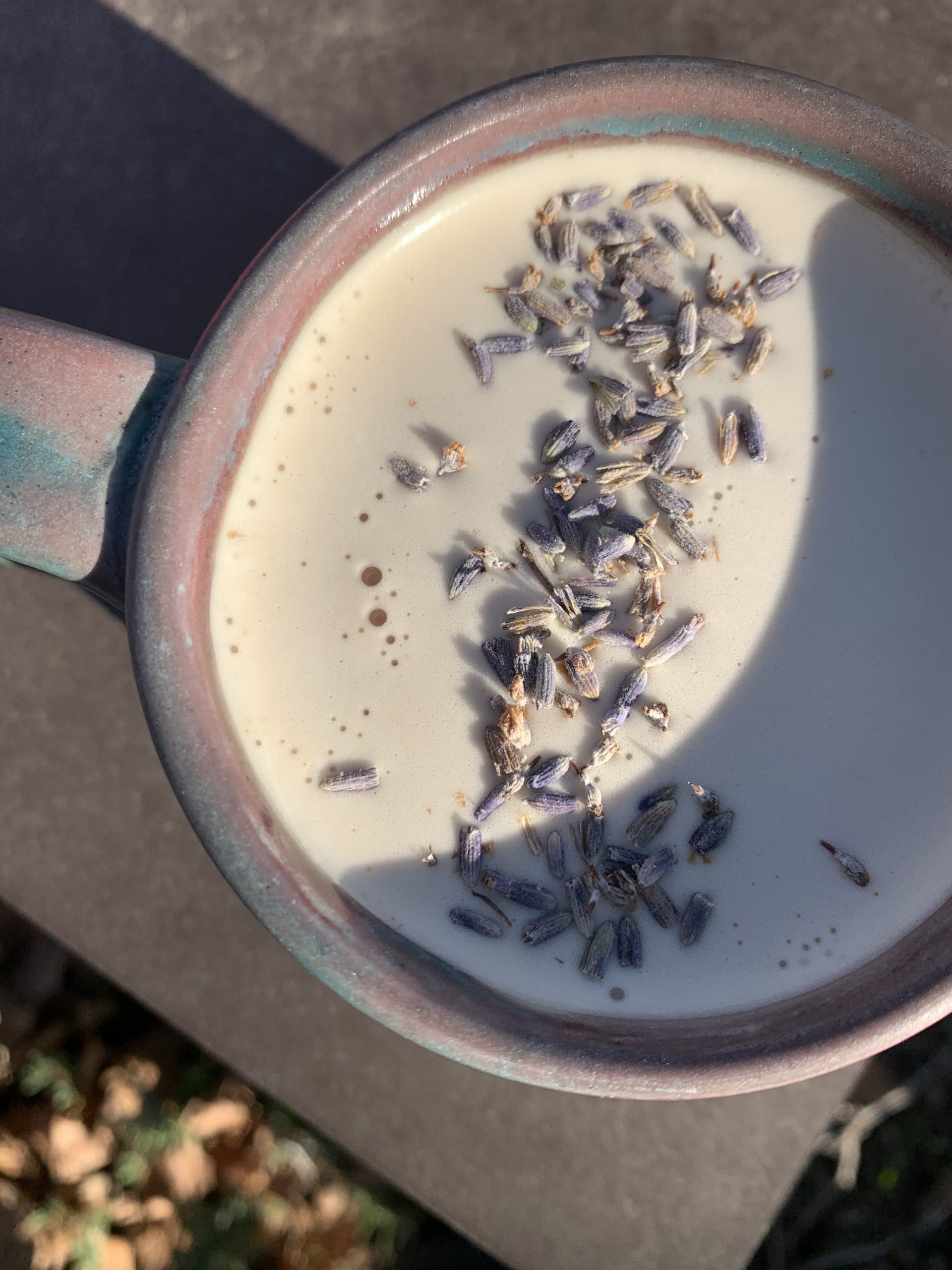 Cherry Lavender Moon Milk
With roots in Ayurvedic traditions, moon milk is best drunk as part of your bedtime routine. Cherries, lavender, and ashwagandha contain compounds which can reduce stress and promote relaxation. Let this warm cup become part of a ritual which eases your anxiety and brings welcome sleepiness.