Our buyers actively seek out diverse brands to share with our community. We've compiled a list of those brands owned and operated by women, LGBTQ+ folks, and BIPOC folks (Black, Indigenous, and People of Color). This list will be updated as new products hit our shelves. 
If you think a brand should be represented on this list, let us know! Email Christine at [email protected].
Alaffia 
Alaffia was started by Founder and CEO Olowo-n'djo Tchala in Davis in 2003! Olowo-n'djo attended UC Davis and founded the company during his time there. As you may or may not know, the sales of Alaffia's full line of body washes, soaps, lotions, shampoos, and so much more, all help to fund their many Empowerment Projects. These projects ensure that African resources empower African communities with the goal to alleviate poverty and encourage gender equality. Their many Empowerment Projects include several Education-Based Projects, Maternal Health, FGM Eradication, Eyeglasses and Environmental Sustainability.⁠ ⁠ On top of that, they are also Good Manufacturing Practices (GMP) certified, Minority Business Enterprise (MBE) certified, and they have a Fair for Life fair trade product certification. They have also started women's cooperatives and collectives promoting gender equality through fair wages and celebrating the traditional skills and knowledge of West African women.⁠ We were honored with a visit from Olowo-n'djo in September 2021. 
Matr Boomie
Matr Boomie is a fair trade collection that blends the traditional artforms of India with timeless and modern design aesthetic, bringing people and cultures closer together. Their collection of jewelry, home decor and unique gifts are made from natural and upcycled materials that are sourced in a socially and environmentally responsible manner. Matr Boomie partners with over 1,500 artisans in marginalized communities throughout India to create economic and sustainable living opportunities and aims to break the gender and inequality gap by paving a path to create confidence for women artisans. This is done by investing in vocational training, literacy programs and providing fair wage opportunities to women artisans to feel empowered to reach their full potential and become entrepreneurs.
Peanut Butter & Co
Peanut Butter & Co. is an LGBTQ-owned business making peanut butter for peanut butter lovers. PB & Co supports the production of certified sustainable palm oil through RSPO (Roundtable on Sustainable Palm Oil) and is certified plastic neutral. PB & Co offset more than 220 metric tons of plastic in 2020. 
Me & the Bees Lemonade
Me & the Bees Lemonade started when founder and CEO Mikaila was just four years old. After learning all she could about bees, she adapted her Great Granny Helen's flaxseed lemonade recipe using honey instead of sugar. Mikaila started the business at youth entrepreneurial events and outside her house. More than 10 years later the business continues to grow. A portion of the profits from each bottle goes to bee conservation. 
Dang Foods
As brothers living between NYC & Bangkok, founders Vincent and Andrew grew up eating differently. They created Dang—แดง, named after their Mom—to share uniquely Asian-American snacks with the flavors and ingredients they love. As a Certified B Corp, Dang meets rigorous standards of environmental performance and public transparency, and all of their farms follow ethical business practices.
Nutpods
When founder and CEO Madeline Haydon grew frustrated with a lack of dairy free creamer options, she turned her recipes into a business. Nutpods' froth-friendly creamers are vegan, gluten free, and Whole 30 approved. They recently became the first business in North America to use 95% plant-based renewable materials in their packaging. 
Sun Tropics
Sun Tropics is a family-owned company committed to transforming global childhood favorites, tropical fruit, and authentic street food into shareable snacks and beverages with adventurous flavors.
ALO
When co-founder Henry Chen noticed there was a lack of good tasting aloe drinks at his grocery store, he started ALO. ALO combines real fruit and vegetable juices with aloe very pulp to serve up award-winning better-for-you beverages. ALO sources its aloe pulp from sustainable farms in Thailand. 
Maya Kaimal
Maya Kaimal transforms vibrant traditional Indian flavors into modern culinary experiences. Inspired by heirloom family recipes, every meal, sauce and rice is thoughtfully crafted for flavorful gatherings around any table. Maya personally oversees the creation and curation of her collection, using only the highest quality ingredients to perfectly shape each and every one of our offerings.
World Centric
World Centric, a local AAPI-owned company, not only sells high quality certified compostable products, but they also strive to be a model of sustainability. They support grassroots organizations and nonprofits via product and monetary donations, encourage fair wages, ensure proper working conditions in their manufacturing facilities, and power their office using renewable energy. 
Casa Sanchez
Casa Sanchez Foods has been making fresh, healthy, authentic foods inspired by their Mexican heritage for three generations. The Casa Sanchez Brand was founded in San Francisco in 1924 as a Mexican restaurant by Roberto and Isabel Sanchez, who immigrated to America from Zacatecas, Mexico. In the early 1950s their children, Robert and Martha, started mass-producing tortillas for the local restaurant industry, and that business evolved into a fresh salsa and tortilla chip manufacturing and distribution company. Casa Sanchez only uses locally sourced ingredients of the highest quality.
Araceli Farms
Araceli Farms is a woman of color-owned and -operated lavender farm! The small team currently grows 7 varietals of lavender on 6 acres in Dixon, CA. They distill their own lavender essential oils and hydrosols for a variety of high quality bath and body products. You can find Araceli Farms lotions, scrubs, and essential oil roller balls for all of your deep relaxation needs in our Wellness Department!⁠
Tata Raw
Violet, Owner of Tata Raw, has been a vendor at the Davis Food Co-op for many years now! Tata Raw's Mission is to provide convenient, mouth-watering, exciting, quality live raw unprocessed food to those who seek to remain on such a health-promoting diet.⁠ Violet started her journey with raw food when her mother became sick and bedridden. A famous raw food expert and author named Queen Afua put her on a 100% raw food diet, which ended up saving her life. "That was my first encounter with the healing powers of RAW. Since then, I've been passionate about sharing it with the world."⁠
Masala Blends
Mamta Gupta launched her company, Masala Blend, in 2019 with a vision to support the farm to fork movement while making healthy, easy cooking more accessible. Her Stockton-based company crafts an array of spice blends by hand. In addition to offering eaters traditional flavors, Masala Blend spices are gluten free and dairy free with no added colors or preservatives. They are vegan and vegetarian-friendly as well. ⁠
Cocokind
Priscilla Tsai, founder and CEO of Cocokind, built her SF-based beauty brand with a mission to provide conscious beauty for all. In addition to offering cruelty free and vegan skincare, all of Cocokind's formulations are based on research-backed ingredients in effective concentrations. Tsai's own journey began when she started researching how to best care for her sensitive, acne-prone skin and experimenting with unique ingredients like chia seed oil and sea grape. ⁠
⁠
As Founder and CEO, Tsai has made normalizing all skin types a priority. She says working to normalize real skin is "a constant celebration and acceptance of diverse skin tones, textures, and everything that we encounter when it comes to skin!" Cocokind will never use retouching to hide real skin and will always strive to make clean skincare accessible by keeping it affordable. ⁠
⁠
Cocokind recently launched new sustainability efforts including auditing their entire supply chain looking for ways to reduce the company's carbon footprint and adding sustainability information to each product's packaging. In addition to sustainability efforts, Tsai has made supporting other women-owned businesses a priority. Cocokind's Impact Foundation "provides financial grants to female entrepreneurs in health, wellness, and sustainability industries who are focused on creating social impact through business". 
Sherpa Chai
Sherpa Chai has been small batch brewed in Boulder by Sherpas from Nepal since 2014. It's the best tasting, most authentic chai on the market. They source tea from the Kangchenjunga Himalaya region of Nepal, ginger root from Peru, and use the best ingredients like cardamon, cinnamon, and cayenne pepper. Sherpa Chai concentrates are certified USDA Organic and Non-GMO Certified.  Today, founder Pemba Sherpa lives in Boulder, Colorado. He is proud to be the first indigenous Sherpa to share this timeless family recipe with you.
Siete
Meet the Garza's, the family behind Siete Family Foods! Diagnosed with multiple debilitating autoimmune disorders as a teenager, Co-Founder and President Veronica Garza began making grain-free tortillas for her family, who had adopted a low-inflammation diet along with her. According to Garza, "I knew we had something really special when my Grandma Campos told me that my tortillas tasted better than the homemade flour tortillas she'd made for decades!" ⁠
⁠
Garza siblings Veronica, Miguel, and Aida founded Siete Family Foods because they're "passionate about making and sharing real food, gathering together in authentic community, and advocating for healthier lifestyles among Latino families." As a mission oriented company, the Garza's built Siete Family Foods on 4 principles: to boldly build the leading healthy Mexican-American food brand; embody a "juntos es mejor" culture: value humility, foster diversity, love people always; operate with a family first, family second, business third attitude; and to positively impact the lives of underserved communities through education, entrepreneurship, and wellness.⁠
Tia Lupita
Hector Saldivar, knows that Food is Love. His mother, known affectionately as Tia Lupita ("Aunt Lupita" in Spanish), filled the family kitchen with the love, laughs and tasty eats that brought everyone together. Tia perfected her own family hot sauce recipe to create a delightful balance of heat and flavor, coveted by anyone lucky enough to get a taste. When Hector moved to San Francisco, California, Tia would ship him bottles of her hot sauce, to make certain he always had a taste of home with him. Hector shared the love, and soon friends would come knocking, looking for the next delivery of Tia's irresistible hot sauce. Too good to keep to himself, Hector returned to Mexico and asked for his mother's blessing to bottle the sauce for all to enjoy.
Red Boat Fish Sauce
After moving to the United States, Cuong Pham was hungry to recreate the flavors of his childhood in Saigon. But not even the vibrant Asian markets of San Francisco offered the intensely fragrant first-press fish sauce, nước mắm nhi, that Cuong remembered from Vietnam. So in 2011, Cuong decided that if he couldn't find it, he would make it — and started Red Boat Fish Sauce. Returning to Vietnam, Cuong expanded a small, family-run facility on the tropical island of Phú Quốc. With its clear waters and traditional fishing communities, Phú Quốc has long been renown for producing the world's greatest fish sauces. Cuong partnered with expert fishermen and continued a centuries-old fermentation tradition. 
Pipcorn
Pipcorn was born in 2012, when Jeff Martin was helping his sister, Jen move apartments. With everything packed up except a bag of tiny heirloom popcorn kernels that Jen found in the Chicago health food store where she worked, they popped batch after batch of the most delicious popcorn they'd ever had! They liked this one so much, they tracked down the Indiana farmer who grew it from his family's heirloom seed stock. Together with Jeff's wife, Teresa, they created a new company, Pipsnacks.
Numi
Numi was founded in 1999 in Oakland, California by brother and sister Ahmed Rahim and Reem Hassani with a vision to share the transformative, healing power of tea with the world. They named their company after the steeped dried desert lime they drank in their early childhood in Baghdad, Iraq. The drink symbolizes hospitality and community (numi means "citrus" in Arabic). Creative, conscious change-makers, they have introduced little-known herbs and teas to the United States, while advancing human rights and sustainable causes around the globe.
Cado
Cado is a family owned diary-free avocado-based ice cream. Enjoy a scoop, add some fruit or make a superfood sundae! They believe coming together with family and friends over food and drink should be a life-enhancing experience. They were inspired to create a frozen dessert that tasted just like ice cream, but with better for you ingredients. It takes dedication to establish healthy habits as a family, but the long-term benefits are significant.  The Cado family hopes their products encourage and support you and your family to lead an active, balanced and rich life.
Moonshot
Black woman-founded and -led Moonshot's purpose is to create delicious, carbon neutral snacks that are good for people and the planet. Moonshot sources regeneratively grown ingredients that are less greenhouse gas intensive. Moonshot's sister company, Planet FWD, works to pair small producers with other brands who want to be climate-friendly, creating smaller, more reliable supply chains. Moonshot crackers are certified organic and carbon neutral and are made with certified regeneratively grown wheat! You won't find any added sugars, artificial colors, flavors or preservatives, bleach or bromates, or animal-based ingredients in these crackers.
Partake
Meet Partake, a Black woman-owned and -led company. Partake makes delicious cookies free from the top 14 allergens including dairy, eggs, fish, shellfish, tree nuts, peanuts, wheat, and soy! 
According to Food Allergy Research & Education, Black children are at a significantly higher risk of developing food allergies. Getting safe food into the hands of food insecure families with food allergies is a top priority for Partake. They partner with the Food Equality Initiative to ensure families in need have access to the food, education and advocacy they deserve.⁠
As a Black female CEO and founder, Denise Woodard is also passionate about raising awareness of Black and female entrepreneurship and increasing opportunities for women and people of color seeking careers in the food industry. Partake supports the Black Futures in Food & Beverage fellowship program for actively enrolled HBCU students. Find Partake cookies on Aisle 11!⁠
Dufour Pastry Kitchens
Dufour Pastry Kitchens, founded in 1985, is a women-owned business with a reputation for developing both traditional and trend-setting products has been unparalleled. Dufour products consistently win awards, receive industry accolades and garner passionate press attention. All of their products are made by hand using the freshest and finest ingredients and are shipped nation-wide frozen and ready-to-bake.
Home Free
There is a lot to say about this woman-owned, B-Corp, Non-GMO, Organic, Allergen-Free, Vegan, Kosher, and award-winning business. Every ounce of these cookies contains at least 1/2 serving of whole grains; so you can feel safe and healthy while indulging. 
My Brother's Salsa
My Brother's Salsa is women owned and operated. You can find lots of great photos of the owner and CEO on their Instagram @mybrotherssalsa. This salsa is made in very small batches with minimal, easy-to-read ingredients!
NuttZo
In desperation to find a plant-based protein source for her two adopted picky-eating sons, Danielle took to the kitchen and blended a variety of nuts and seeds to make a delicious protein source for them. Voilà, the nut and seed butter brand 'NuttZo' was born! NuttZo's mission to spread health and happiness all over the world. While launching NuttZo, they created a non-profit that remains core to who they are today.  Every sale of NuttZo supports Project Left Behind, helping orphaned and disadvantaged children in Peru and India.
Oak Park Brewing
Oak Park Brewing (OPB), located in the Sacramento neighborhood of the same name and led by brewers Geoff and Rodg, is on a mission to bring the community together to drink craft beer and to make a difference. Geoff joined OPB to support the vibrant community of Oak Park and return to his roots of brewing small batch creative beers. Once on the scene at OPB, the first person he called was Rodg to help him brew. Rodg has been a resident of Oak Park for many years, and who better to be brewing on his home turf. Rodg has been part of the Sacramento craft beer scene since it began, and he has brewed with the Underground Brew Squad for over 10 years.
Purely Elizabeth
Elizabeth went to a holistic nutrition school, and with a simple goal, "Start a natural foods company", Purely Elizabeth was born.
Purely Elizabeth products are non-GMO project verified, certified gluten-free, certified made with organic ingredients, certified vegan, contain no artificial additives or soy, and are made with innovative, nutrient-rich ingredients that add delicious flavor and texture, like ancient grains, coconut sugar, raw virgin coconut oil, mct oil and reishi. 
Sweet Loren's
After beating cancer in her early twenties, founder/CEO Loren Brill made it her mission to eliminate processed foods from her diet. Unable to find great tasting cookies made from clean ingredients, she developed her own.
Every product they make is accessible and made from only clean, Non-GMO, gluten-free and plant-based ingredients. And, most importantly, every product tastes incredibly good.
Urban Roots Brewing
Urban Roots Brewing is an award-winning Black-owned and -led independent craft Sacramento brewery. Urban Roots is part of the Brave Noise project, a global collaborative effort to provide inclusive and safe environments for women, BIPOC, and LGBTQIA+ folks throughout the beer industry.
Sweet Nothings
Sweet Nothings in a woman-owned business that creates, spoonable smoothies that are a mess-free snack, wholesome breakfast, and/or satisfying dessert. They are Plant-based, only fruits, nuts, & seeds, organic, no added sugar, gluten-free, no preservatives, no artificial flavors or colors, and Kosher.
Mother-in-Law's Gochujang
As an avid food and wine lover, founder, Lauryn Chun was inspired by the beauty of Korea's handcrafted tradition of kimchi as a fine food that belongs in the ranks of fine fermented foods like wine, cheese and beer traditions.
Koia
As the co-founder of Koia, a healthy, delicious, convenient plant-based nutrition drink company, Maya French went on to be part of the 2018 Forbes 30 under 30 class. She is a fitness enthusiast and wants to spread the importance of plant based nutrition with Koia's consumers.
GT's Kombucha
As the maker of the original American Kombucha, GT's remains one of the most innovative and delicious bubbly beverage brands. As a proud Gay man, Owner GT Dave has always used his platform and resources to support the LGBT community.
Cowgirl Creamery
Started by married couple Sue Conley and Peggy Smith, Cowgirl Creamery cheeses are made with organic, pasture-based cow's milk right here in Northern California.
Green Sprouts
Founded in 1982, Green Sprouts has been mother-daughter owned and operated for over 35 years, with a mission to provide healthy and practical products for the well-being and whole development of babies and children, along with resources for parenting naturally. Green Sprouts employs over 65+ team members in Asheville, North Carolina – with over 60% of top management positions filled by women – and has been a supporting member of the Women's Business Enterprise National Council (WBENC) for over 10 years.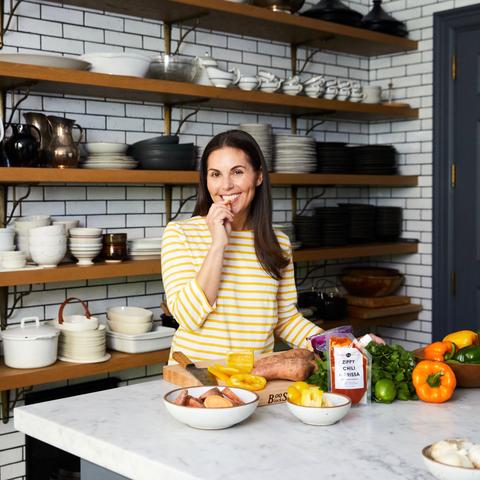 Haven's Kitchen
Haven's Kitchen has helping people cook, not just follow recipes, since 2012, when Alison Cayne (founder & CEO) opened the Haven's Kitchen Cooking School in NYC.  Haven's Kitchen is owned and operated by a 100% women top management staff; find their pictures and titles at https://havenskitchen.com/pages/team.
A Dozen Cousins
Growing up in a melting pot of Creole, Caribbean and Latin American cooking gave Ibraheem Basir the passion to create authentic cultural recipes that are made with wholesome ingredients.
Brazi Bites
When founder of Brazi Bites, Junea, moved to the U.S. from Brazil, she desperately missed her family's Pão de Queijo, a scrumptious little bun-like cheese bread made from simple ingredients. So, she called her mother in Brazil and asked for the family recipe. After making the recipe and sharing it with others, she knew that this was something that the entire U.S. would love. After an appearance on the show Shark Tank, that dream became a reality!
Jyoti Natural Foods
Jyoti Gupta started Jyoti Natural Foods in 1979 as a pioneering venture to produce, package and supply high quality, nutritious Indian Foods to all who were familiar with Indian Cuisine; and to introduce the wonderful tastes, aromas, and virtues of Indian home-style cooking to the unfamiliar.
Catalina Crunch
After being diagnosed with diabetes and switching to a Keto diet, Catalina Crunch founder Krishna Kaliannan realized how much he missed the cereals and snacks he grew up with. To satisfy his cravings he created Catalina Crunch, a line of snacks and cereals without the excess sugar and empty carbs!
Star Anise Foods/Happy Pho
Thao and Karen met while hiking in Hong Kong and formed a quick friendship that led to them imagining what owning a business together would look like. They have a  of love making and sharing food with others but felt like they hadn't found that special, tasty healthy noodle that they craved.  They decided to make it themselves by creating Star Anise Foods and sharing their Happy Pho with the world!
Mylk Labs
For almost a decade, Mylk Labs founder, Grace Cheng, had been eating oatmeal every morning. Her passion for healthy living and good food, and the knowledge she gained as a USC Alumna, inspired her to create something bigger– something that could simplify and fuel the lives of busy individuals like herself. The mission of Mylk Labs is to share wholesome food that nourishes and fuels the body without compromising flavor, nutrition or convenience.
Liberated

Specialty

 Foods 

Liberated Specialty Foods was founded in early 2015 in the quiet countryside outside of the town of Madison, Alabama by Stacey Schlaman, a mother of two. Stacy was drawn to Paleo, Gluten-Free, and Dairy-Free baking to accommodate her daughter who suffers from a number of conditions including Celiac's disease and psoriasis, and improve the health of all her family.  

One day, after a busy week where she had spent all day in the kitchen preparing food to take on vacation, she resolved to find a way to make it possible for others to be able to eat the way their body needed them to, and be able to live a "normal" life. A few weeks later she purchases an old church in the country and began renovating it for commercial baking that will make everyone's lives easier.  
Caulipower
As the mom of two boys with Celiac – an autoimmune disease leaving their bodies unable to process gluten – Gail tried desperately to find nutritious, gluten-free options that weren't filled with fat, sugar, salt and calories.
She discovered cauliflower pizza and it all tasted fine, but it looked awful, the kitchen was a disaster and it took 90 minutes just for the crust!
Sure their were others in the same position, Gail left her job to create CAULIPOWER.
Kumusha Wines
Born in Harare, Zimbabwe, Tinashe worked his way up to the position of manager at a grocery store when Zimbabwe fell into economic crisis. After moving to Cape Town in South Africa, he found work polishing cutlery at the fine dining restaurant, The Roundhouse. After being promoted to waiter and without any prior experience of wine, Tinashe learned from the beverage director, eventually landing a job as wine steward at Nobu. In 2013 he won the Reaching for the Young Stars Best Wine Steward Award. He then worked at the Oyster Box hotel in Durban, before returning to Cape Town to become the head sommelier at The Test Kitchen and making his own line, Kumusha Wines. 
Tosi
This mother-daughter team's goal from the very beginning was to provide nutritious products to support holistic health. When they started in 2012, they found that people were constantly falling off their path to wellness with poor snack choices.
They realized that there was a need for clean, nutrient-dense snacks, so they got to work, and Tosi SuperBites were born.
Bhu
Laura started Bhu because she, admittedly, had a serious problem with sugar. She wanted to keep that party in your mouth experience while limited sugar and using organic and healthy ingredients. Make people's lives happier and healthier by helping them transition away from sugar.
Bhu Foods offers exceptional, healthy, low sugar, high fiber, clean label, delicious products while exceeding the expectations of their customers, honoring and meeting the needs of their employees and our community, and safeguarding the environment.
Full Circle Brewing
In 2016, the oldest running brewery in the Central Valley met its new owner: Arthur Moye. Arthur was a CPA with a passion for homebrewing before making a giant leap and selling his practice to acquire Full Circle Brewing Co. The rebirth of FCB was backed by a group of investors, all members of the community, many of whom banded together financially because they so strongly believed in Arthur's vision. The change of ownership resulted in rapid growth and rebirth for the brewery and allowed the team to expand from a 7.5BBL brewhouse only producing draft beer to a 15BBL brewhouse producing a majority of packaged beer able to reach the consumer market throughout California.
Good Clean Love
Wendy Strgar is an award-winning entrepreneur as the Founder and CEO of Good Clean Love. Starting in her kitchen back in 2003, Wendy founded Good Clean Love after hearing from many women about, and experiencing for herself, the painful side effects of using petrochemical-based hygiene and intimacy products.
Andean Dream
Entrepreneur, Ingrid Hirstin-Lazcano, founded Andean Dream in 2006. After developing the first quinoa cookie in her home kitchen, Ingrid saw an opportunity to improve the lives of farmers in Bolivia by creating the Andean Dream brand. She traveled to Bolivia and connected with a quinoa supplier who had obtained organic certification for 280 indigenous farming families. They became the dedicated supplier for Andean Dream. In addition to helping farmers, Ingrid saw an opportunity to improve the lives of single mothers and people with disabilities, by identifying a local manufacturer who employs these individuals, to make the Andean Dream products.
This line of Gluten/Allergen-Friendly products continues to provide food options for consumers with special dietary needs, vegans and those who are looking for high quality, nutritious products that are manufactured in a dedicated facility free from Gluten, Dairy, Eggs, Soy, Corn, and Nuts. All products are Non-GMO and Fair trade.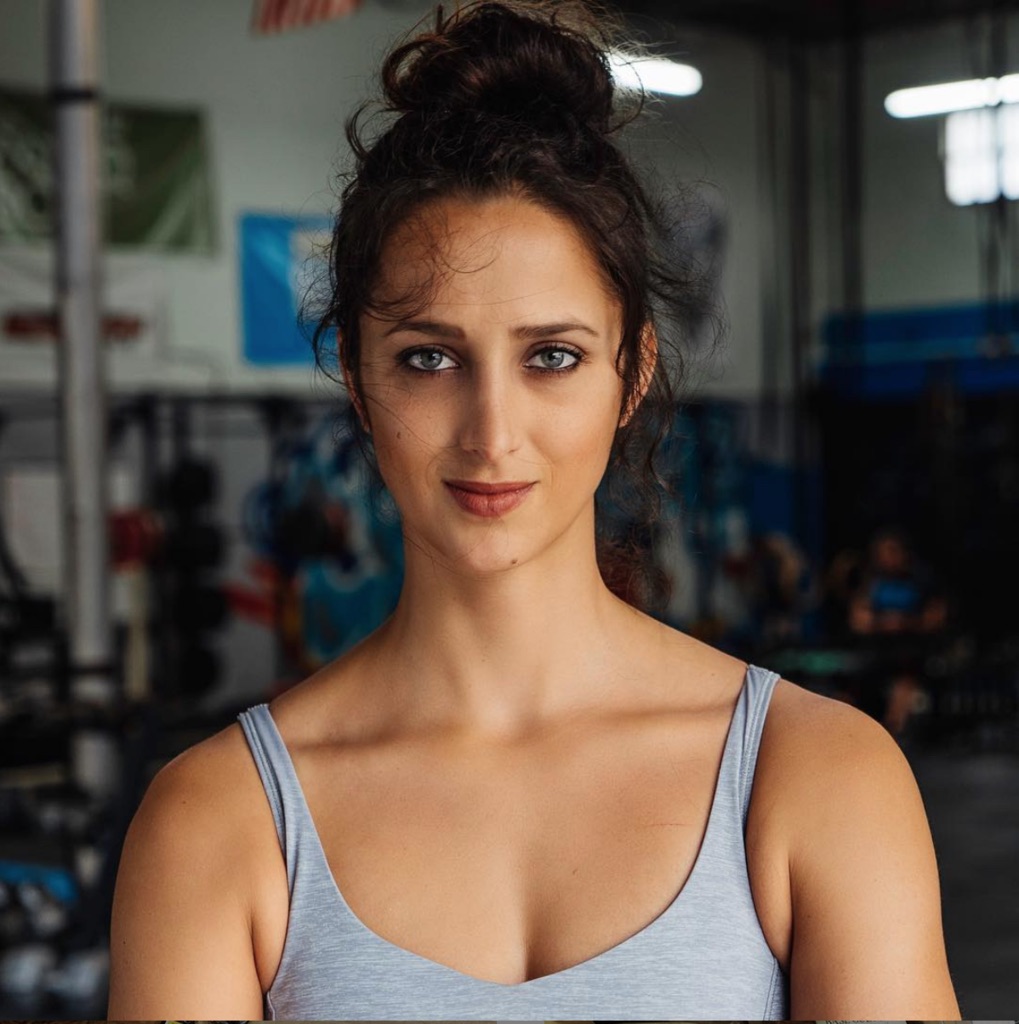 Base Culture
A 30-day Paleo Challenge for founder Jordann Windschauer became a lasting lifestyle when she began feeling more energized, healthy, and simply better. But finding baked goods that were satisfying and completely grain free and gluten free proved to be a challenge. Once Jordann started making her own Paleo baked goods, she realized how many people were missing out on the simple pleasure of a delicious, all-natural snack. With that, Base Culture was born. It's that same mission that drives Jordann to this day, to make embracing a Paleo lifestyle easier than ever before.
Belgian Boys
Founders Skinny and Chubby dreamed of introducing America to European treats made from premium, non-GMO ingredients, with just the right touch of sweetness and the feeling of home. Skinny and Chubby are still around, but today Belgian Boys is woman-owned with a majority female workforce. All of their chocolate is sourced from Callebaut, the Belgian maker of traceable chocolate who has pledged 100% sustainable chocolate by 2025. 
4 Sisters
4Sisters started with a lofty goal: take a little grain and make a big difference in the world! The brand really is led by four sisters who grew up on their father's Louisiana rice farm where they proudly grow US rice to this day. They see it as their responsibility to better the lives of their customers, community, employees, and the markets they enter into the future. 
Aleia's
Aleia's was created by a Culinary Institute of America-trained chef who made it her mission to ensure Celiac Disease and her journey to good health never got in the way of her enjoyment of food. Today, Aleia's is one of the foremost producers of certified gluten-free GF, NCA, Non-GMO, NGPV, WBENC, Kosher and HACCP products.
JSM Organics
JSM Organics is a Latinx-owned family farm growing organic fruit, vegetables, and flowers on 200 acres in Monterey County – 120 acres are apart of a conservation easement.  In 2017, JSM began packaging its strawberries in compostable paper packaging, the first of many moves toward sustainability. 
Alexian Pate and Specialty Meats
Groezinger Provisions, Inc., the owner and USDA facility that produces Alexian products, is a Women Owned Business. Alexian takes great pride and care in making pâtés and mousses of distinction. The result of Alexian's lavish attention to preparation and fresh ingredients are pâtés and mousses of refined taste and texture.
Naturade
The Naturade story starts with Kareem Cook and Claude Tellis when they were college friends at Duke University and realized they had so many people in their families with diet related illnesses like diabetes. They realized that they had to think big to really affect change on a global level so they bought Naturade, a nutritional company that was founded in 1926. Naturade products include all-in-one nutritional shake mixes and protein powders. They believe everyone should have access to quality food regardless of income, location and race.
Monsoon Kitchens 
Monsoon Kitchens was born in 2004 to create the kind of cleaner, healthier foods served in most traditional Indian homes. Founder Swati Elavia, a registered dietician with a PHD in nutrition science and a passionate restaurant owner, ensures this certified-minority-owned company's continued twin focus on good health and good taste. Find Monsoon Kitchens restaurant-quality Indian meals in the Frozen aisle. 
Xochitl
Xochitl (pronounced "SO-cheel") was founded in Dallas, Texas in 1995 and is 100% minority owned and operated. Carlos Salinas, president and founder, leads Xochitl which makes award winning chips and salsas featuring home made flavors and high quality ingredients. 
Tucson Tamale Co. 
Sherry grew up in a loving, loud and large Mexican-American family that handed down the family tamale recipe and tamalada (tamale-making party) tradition. There was always laughter, teasing, storytelling, kids running around playing and laughing — and of course lots of tamales to share. Together with husband Todd, Tucson Tamale Co. was born. Today, this husband and wife team continue to make healthy award-winning tamales, spreading the joy one handmade tamale at a time.
Dee Bee's Organics
DeeBee's Organics founder, Dr. Dionne Laslo-Baker is a Canadian expert on the impacts of environmental toxins – especially in the food chain – on child health. A PhD medical researcher in the field of maternal-fetal toxicology, her doctorate focused on the effects of exposure to chemicals during pregnancy on fetal development. A strong proponent for the health science behind organic food, Dionne founded DeeBee's Organics on a mission to make 'conscious' snacking really fun!
Effie's Homemade
Back in Nova Scotia, where our original biscuit was known as an oatcake, Effie MacLellan (yes, that Effie) learned a generations-old, family farmhouse recipe that she carried to her new home in Dorchester, Massachusetts. Effie's daughter, Joan, and her longtime friend, Irene, knew these oatcakes were too exceptional to keep to themselves. Professionally trained culinary experts and teachers, Joan and Irene launched Effie's Homemade to share the oatcake tradition with an eager public. Today, they continue to explore new recipes and exciting flavor combinations, bringing the humble biscuit to unexpected heights.
Jack & Annie's
Based in Boulder, Colorado, Jack and Annie's creates craveable and satisfying foods with jackfruit as the first ingredient. It's real food, from a real plant, grown on a tree by over 1,000 real farmers who benefit from its sale. Founder Annie was a pre-med student with no connections in the food industry when she met Jack – that is, when she met the delicious and versatile jackfruit. Now she makes 100% plant based snacks for everyone to enjoy.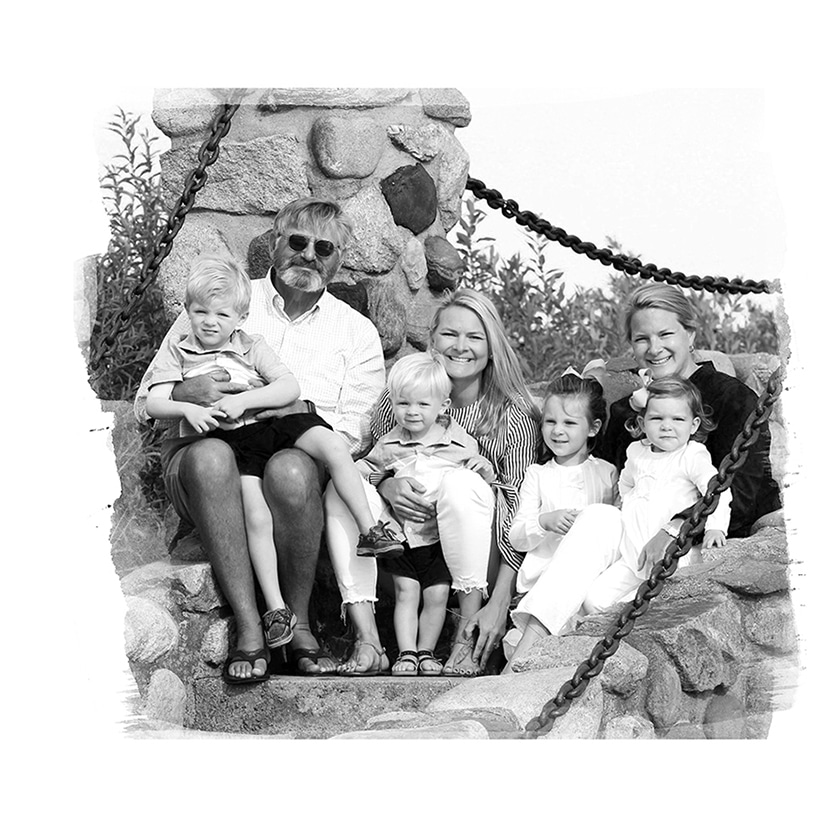 Kirk's
Katherine & Molly Oliver, two sisters turned CEO-moms, took over the family business in 2011. As a family in the soap making business, guiding a company that's been in operation since 1839, they understand the responsibility behind their tag line — simple clean for generations. Kirk's creates high quality natural products with clean, safe ingredients sourced and derived from nature. 
ShantiBar
Lauren Feingold and Ashanty Williams came together over a collective desire to elevate their performance levels and realize their true strength through plant based protein and nutrient dense food. This made them aware that there were no health bars on the market that delivered the performance ingredients our bodies deserved and required.  So they made one! ShantiBars are raw, soft and chewy with an exciting crunch, and offer 10g-17g of plant based protein and nutrient density.
Simple Mills
Simple Mills sticks to delicious, real-food ingredients that work hard for your body—and nothing artificial, ever. Founder and CEO Katlin Smith says, "Simple Mills enriches lives and bodies through simple, delicious, real foods. We strive to make healthful choices easy by offering food that tastes great in the moment and nourishes your body for the long-term."
Olivia's Croutons
Francie Caccavo started Olivia's in 1991 in her own kitchen with the Butter & Garlic flavor, sold in brown bags, and hand stamped with rubber stamps. So much has changed since then. Home kitchen made way for a 2000 square feet facility in Hinesburg, Vermont, then 5000 square feet on the farm, and currently a 36,000 square foot facility in Brandon, Vermont. It's a dedicated gluten free kitchen, of course. Find gluten free croutons and stuffing in a variety of flavors on Co-op shelves. 
Hellenic Farms
Owner Vivianna Karamanis began Hellenic Farms when she decided to leave her hectic life in New York City and follow her heart to Greece. Hellenic Farms is the USA's premier importer and supplier of Hellenic products of excellence. They work directly with a network of artisan producers to source the finest quality food products from all over Greece. Find Hellenic Farms Vegan Fig Salami in the Cheese Department. 
Mush
Ashley co-founded Mush in 2015 with the conviction that easy, delicious, and nutritious food can elevate the world in powerful ways. Early in life, Ashley's sister was diagnosed with Type 1 diabetes. The experience left an indelible mark on her, and she cultivated a strong belief that better outcomes begin with better food. She began her career as a trading analyst, and like many others in finance, started each day with a run. Ashley soon realized that even on Wall Street, it was hard to access nutritious food and would bring her own 'Mush' to work, inspired by her favorite "hack" as a kid: cereal and oatmeal soaked in milk. She had discovered a white space that was equal parts healthy, delicious, and convenient. She quit her job and got to work. The company has grown rapidly from its early days when Ashley would sell small handmade batches at local farmers markets in San Diego. Today, Mush is the leading brand in its category, powered by a small but mighty team of passionate individuals who love to help others feel, think, and do better.
Fat and the Moon
Continuing a legacy of herbalists and natural healers, Fat and the Moon founder Rachel Budde has built her company around providing handcrafted, herbal body care products to those seeking natural and effective alternatives to chemical-filled products. Like a witch over a cauldron, Budde experiments with age-old ingredients and recipes passed down from various healing traditions to craft innovatively simple products that are good for the body and the earth.
As an herbalist, Budde has a passion for plant bodies and human bodies. She sees the skin as the organ of our edge- the place where we meet the world. Our edges are the places we grow and change. Her purpose in birthing Fat and the Moon, is to provide intentionally made potions to support that fertile edge.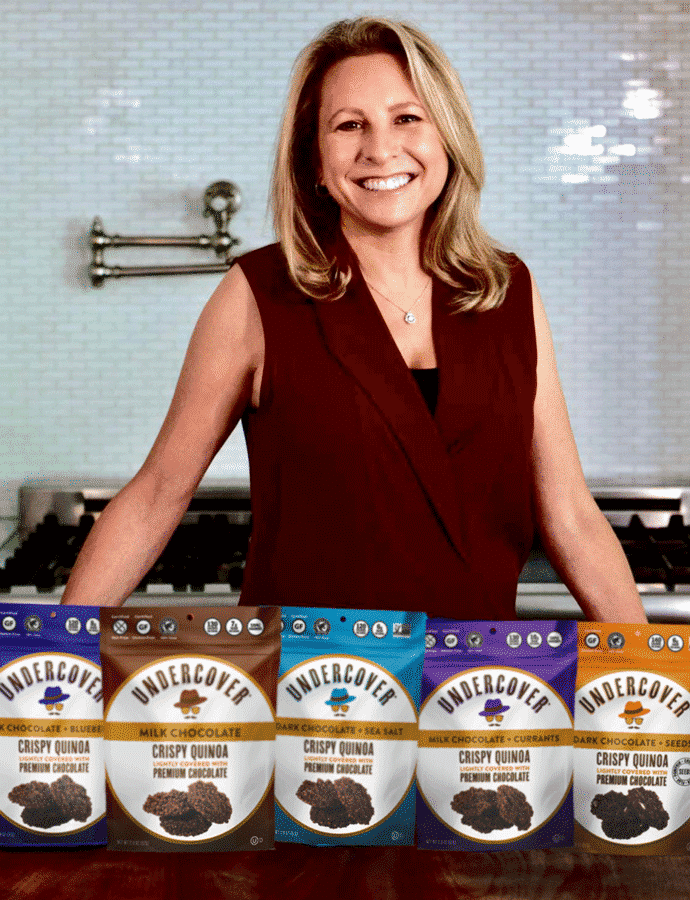 Undercover Snacks
Owner and CEO Diana Levy started making Undercover's chocolate and quinoa crips in small batches in a rented commercial kitchen, but quickly grew as more and more folks got a taste of these better-for-you treats. Undercover's facility, which they own, is not only certified gluten-free, but also certified peanut and tree-nut free. Their facility and products are also free from wheat, peanuts, tree nuts, eggs, soybeans, fish, shellfish, sesame and poppy seeds. Undercover Snacks carefully sources all-natural, non-gmo, simple ingredients, and gives back to the community through several local and regional charities.
GladRags
Founded in 1993, GladRags is a small business B-Corp with big ideas: to make cloth pads and menstrual cups go mainstream and empower menstruators everywhere. GladRags creates high-quality reusable products rather than single-use disposable products that harm our planet.  GladRags is proud to make our products in the United States and to source materials from local and/or woman-owned suppliers whenever possible.
Since day one, GladRags has been independently owned by women. GladRags is currently owned by Tracy Puhl, and is located in Portland, Oregon, which occupies the traditional village sites of the Multnomah, Kathlamet, Clackamas, Tualatin Kalapuya, Molalla, Bands of the Chinook, and many other Tribes who made their homes along the Columbia River. 
South of France Body Care
South of France Natural Body Care was founded in 1999. Since then, it has become one of the top-selling brands of all-natural bar soaps and liquid hand soaps sold nationally. The original South of France soap formula was developed by a French expatriate in the US and manufactured in France using a traditional Marseille triple-milled recipe. Today, South of France soap is manufactured in the USA, still kettle cooked in small batches using this traditional Marseille recipe with all natural vegetable ingredients.
South of France Natural Body Care is owned by two sisters, Molly & Katherine Oliver. As mothers, with a love of Provence and a legacy in natural products, they continue to expand the collection with scents that evoke happy memories of times spent wandering through small towns, picnic-ing in the countryside and playing with their children on the beaches along the Mediterranean sea. 
Baggu
In 2007, at age 24, Emily Sugihara saw a void in the market for stylish, sustainable, affordable, functional totes. Her San Francisco-based company, Baggu, now offers intentionally designed totes in all sizes, organizational pouches, backpacks, fanny packs, travel bags, and masks.⁠
⁠
Baggu bags are made with people and planet in mind. Each bag is made to last using minimal, sustainable materials like recycled nylon and canvas. Baggu uses recycled materials across its bag line as well as in its packaging and uses as little plastic as possible. As of Fall 2020, the Baggu line is completely vegan. ⁠
⁠
Baggu maintains a strong, long-sanding relationship with its manufacturers in China, which are ISO 9001:2015- and ISO 140001-certified. Manufacturers comply with Baggu's code of conduct which ensures health and safety of workers, fair wages, fair working hours, environmental safety, nondiscrimination, freedom of association, and protection from harassment. BAGGU is guided by a simple but unwavering principle: Do the right thing.⁠
Radius
Radius is a better care company inspired by nature and designed with purpose for a better you & a better world. Started by an architect, Radius set out on a mission to make everyday objects that are more effective for people and more sustainable for the environment. Radius is now owned by Saskia Foley, the daughter of the founder. The Co-op sells Radius Biodegradable Silk Floss made from pure silk thread spun on small machines at the CORSEDA Fair Trade Co-op in Colombia, which supports more than 80 families.
Birdhorse Wines
Birdhorse represents a vision for the future of California winemaking, a vision anchored in a passion for diversification. Birdhorse strives to showcase regions, varietals, and humans that have long had a presence in this industry, but have yet to been celebrated by many of its constituents. They are driven by intellectual curiosity, transparency, science, and data, but most importantly an ardor for delicious wines and sharing them with the wider drinking public.
Corinne earned her B.A. in Chemistry at the University of Pennsylvania and, after the world's briefest stint in pharmaceutical research, she returned to her native northern California and dove head-first into wine production. She spent time working the harvest circuit across a variety of regions, including Sonoma, Willamette Valley, New Zealand, and Australia before returning to school for her M.S. in Viticulture & Enology from UC Davis. There she met Katie Rouse and, well, the rest is history! The two worked a harvest in South Africa, got a wallop of inspiration, and returned home to start Birdhorse. When she's not elbows-deep in a Birdhorse ferment, Corinne has a day job as the assistant winemaker at Scribe Winery in Sonoma.
Katie did her undergrad at Whitman College, where her rampant enthusiasm for all things rock-related earned her a B.A. in Geology. Born of the grapes into a winemaking family in Rockbridge County, Virginia, Katie naturally gravitated back to winemaking while living in Sonoma, California where she was working in the the Napa/Sonoma Carneros for years. Whilst nerding out and earning her M.S. in Viticulture & Enology from UC Davis, she fell head-over-heels for Corinne, and is now thrilled to have found a partner in, well…everything! After working in South Africa, Burgundy, and most recently St. Helena, CA, Katie is the assistant winemaker at Bedrock Wine Co in Sonoma.
LouBud Wines
Loubud's wines are made with careful consideration and respect for the fruit and vineyard by winemaker Laura Roach. Sourced primarily from a cool, western-most vineyard within Santa Barbara County, the Pinot noir fruit is expressive of its location. Loubud Rosé of Pinot Noir is a true "Provence style" rosé, light in color and delicate on the palate. The fruit is whole-cluster pressed, with limited skin-contact, and fermented and aged in partial neutral French oak and stainless steel. Crafted in the traditional "Champagne method", the sparklings feature in-the-bottle fermentation and aging. Through years of bottle aging our sparkling wines develop those highly valued, tiny bubbles, rich, yeasty textures and caramelized aromatics that are so sought out.
margins wine
Margins is a winemaking endeavor of Megan Bell, a winemaker living and working in the Santa Cruz Mountains. Prior to settling on the central coast of California, Megan received her BS in Viticulture and Enology from UC Davis in 2012 and apprenticed in wineries and vineyards in Napa, the Livermore Valley, the Willamette Valley, Central Otago (NZ), and the Loire Valley (France). 
Margins produces low-intervention wines using grapes from underrepresented regions, vineyards, and varietals. They are part of the growing movement in California to make wines from vineyards farmed organically or in organic conversion using minimal additives during the winemaking process, thereby showcasing the vineyards the grapes came from. Part of the Margins mission over the last five years has been to work with small growers to transition their vineyards from conventional to organic farming by providing guidance as well as assurance that the grapes will have a home. As of vintage 2021, all the vineyards Margins works with are farmed organically. 
Mommenpop
Mommenpop started tiny – 23 cases tiny – as a kind of weird thing happening in Napa. In 2017, winemaker Samantha Sheehan and her husband Michael were on a spritz kick, drinking them almost daily over the course of a particularly hot California summer. Sam developed Mommenpop at home that year – just for her family and friends – as a less-sweet, dye-free alternative to aperitifs that she loves but that were just so sweet. She used locally-grown peak-season Seville oranges and a juicy base of her own Chardonnay. That first barrel got people talking and Sam and Michael's summer drink ended up in Wine & Spirits Magazine later that same year as one of their Top New Spirits of 2017.
Martha Stoumen Wines
Martha Stoumen Wines was founded upon the desire to recapture a farming and winemaking culture that has all but faded away: a winemaking culture of patience. After 8 years apprenticing around the world, Martha set out as a self-funded, first generation winemaker to answer the question, "What does California taste like?" In our hot little corner of Northern California, Mediterranean grapes thrive and healthy vineyards allow us to create joyful balanced wines. Martha's wines are made from unexpected varietals and offer new takes on California classics. We do things the right way even if it's not the easy or cool way. Of the nearly two dozen wines she makes every year, blends and flavors change but her desire to share the simple pleasures of natural wine remains the same.
CARBONISTE
After meeting at UC Davis, Dan and Jacqueline Person worked around the world, then around California. These experiences informed their perspectives on winemaking. Dan worked for Schramsberg Vineyards for 3 years, making traditional sparkling wines from California grapes. Based on that experience, Dan decided there was a need for a new interpretation of California sparkling wine. Jacqueline was concurrently making still wines from a variety of terroirs across the Golden State, terroirs that have inspired the vineyard selections for CARBONISTE. In 2021, Mara Ambrose joined our team bringing years of experience working with sparkling producers in the UK and 5 years of making bubbles for Schramsberg. She still moonlights crafting rare small lot Sparkling Creatures with Forlorn Hope in the Sierra Foothills.
Onibi Beer
AAPI-owned Onibi's mission is simple: create California beers with Japanese flare. Onibi partners with Jackrabbit Brewing Co. to create the perfect blend of Japanese flavors and California microbrew craftsmanship. Onibi is Sacramento's only Japanese-inspired brewery and uses traditional flavors like shiso, yuzu, sweet potato, lychee, and more! 
Puzz E. Gata Jamaica
Puzz E. Gata Jamaica is a Queer- and Chicana-owned small business that transforms the hibiscus flower into flavorful teas steeped in the traditions of Mexico. ⁠PGJ is all natural and made by hand in small batches. 
Camins 2 Dreams
Camins 2 Dreams is a team of two winemakers, wife and wife, whose paths first crossed in 2006 through their work in the wine industry. From a young age, both Tara and Mireia knew they wanted to work in wine. Mireia graduated with a Bachelor's degree in Chemistry from the University of Barcelona, and then earned a Bachelor of Science degree in Enology at the University of Rovira and Virgili.  When she was in her last year of studies, she came to California as an intern for a harvest season, which is where she met her wife, Tara Gomez.  When that harvest finished, Mireia went back to Spain. In 2008, she accepted a harvest position at Castell d'Encus, a start-up winery in the Pyrenees Mountains of Spain. Tara left her job at J. Lohr Winery in 2008, and put Kalawashaq' on hold while she went to explore the world. During that time she worked two harvests at Castell d'Encus in Spain, the same winery where Mireia was the winemaker.  When Tara returned to California in 2010, her Chumash Tribe had purchased Camp 4 Vineyard and she started Kitá Wines, a small, premium winery in the Santa Ynez Valley where she is currently the winemaker. In 2017,  Tara was ready to bring her personal project, Kalawashaq' Wine Cellars, back to life, but instead decided to create a new label with Mireia. Thus, Camins 2 Dreams was born out of their shared love for wine, winemaking and each other.
Wade Cellars
Wade Cellars was born out of Dwyane Wade's love of the great wines of Napa Valley. Inspired by the opulent Cabernet Sauvignons of this famed American wine- growing region, Dwyane sought the advice and mentorship of his friend Jayson Pahlmeyer to collaborate in the production of Wade Cellars. Since the first vintage in 2012, the production range has expanded to a diverse collection of wines that are inspired by California's rich winemaking tradition with a healthy dose of DWade style. Wade recently joined UC Davis' Executive Leadership Board for the department of Viticulture and Enology!
Amevive Wines
Âmevive is a small winery and vineyard based in Santa Barbara County. Alice Anderson, along with her partner, farm a historic 10-acre vineyard in Los Olivos District AVA home to Syrah, Mourvedre, and Marsanne planted in 1971. They farm with the environment in mind using biodynamic and regenerative organic practices. They actively rotate chickens, sheep, and ducks throughout the vineyard, and are completing their 3rd year of no till. Alice adds nothing but occasionally minimal sulfur to her wines and they are always unfined, unfiltered, and made with intention.
Uncle Nearest
Uncle Nearest Premium Whiskey is inspired by the best whiskey-maker the world never knew, the first African-American master distiller on record in the United States, Nearest Green. The Uncle Nearest brand, wholly owned by Fawn Weaver, encompasses a premium aged whiskey, an 11-year-old single barrel product, and a 7-year-old small batch offering, all distilled, aged, bottled and hand-labeled in Tennessee. Uncle Nearest is the most awarded American Whiskey or Bourbon of 2019 and 2020!
Almond Lane
Almond Lane is a woman-owned almond farm with agricultural roots dating back to the early 1900's. They are located in Woodland, CA, home to the best soil and climate conditions for growing almonds in the world. They have a passion for the process of producing fresh tasting, natural almonds. Almond Lane practices sustainable growing practices.
Eeboo Puzzles
Over twenty-five years ago, Mia Galison wanted to create a new paradigm for what it meant to be a working mother. As she and her husband were encouraging creative thinking, open-ended play, and meaningful communication with their young children, they were also infusing them into the products they developed. Eeboo makes products that reflect their commitment to family, community, cooperation, inclusion, respect, and the power of honest communication.
Eoboo uses minimal packaging and plastic components, recycled materials, and vegetable-based inks. Eeboo is also expanding their commitment to sustainability by using FSC®-certified paper. By choosing FSC®-certified products, you are supporting responsible management of the world's forests to preserve biological diversity and benefit the lives of workers and local communities while sustaining economic viability.
Salsa 4 All Seasons
Salsa 4 All Seasons is a Latinx-owned business from Concord! 
Three Trees
Growing up, Founder Jenny Eu's grandma showed her the wonders of the forest with all of its nourishing plant foods. In Asia, Jenny noticed a real culture of using plant-based ingredients to create things that are full of nutrients and wanted to bring that philosophy to the United States. Their line of nut milks get their name as a nod to the forest and its gifts; it is inspired by the Chinese character for forest 森 which is created by combining three tree 木 characters.
AYO Foods
In West Africa, Ayo means joy. So it was fitting that when a natural products industry vet and a serial entrepreneur combined their talents it would be a labor of love that inspired lots of joy along the way. Through their partnership with Girl Power Africa, AYO is supporting the cultivation of 15 acres of Liberian farmland. These outputs will be used to create new income opportunities for the women of Girl Power Africa. You can now find AYO Foods Sauces on Co-op shelves. 
The Found
The Found is a queer and latinx business co-founded, -owned and operated by James York and Albert Tanquero along with their team of artists and talented people. From the start, they've been inspired by vintage ephemera and pop culture trends creating mugs, enamel pins, stickers, puzzles and more fun stuff you can find on Co-op shelves. 
The Honest Kitchen
In 2002, Lucy Postins created a home prepared diet for her own dog, and decided to turn it into a business after friends began asking for the recipe. With a background in the conventional pet food industry, the gaping difference between conventional 'feed grade' pet food and human food was clear to Lucy. So, she set out to bridge that gap by crafting a clean, trustworthy food for pets that was made to the quality & safety standards of healthy 'people food'.
Giovanni Eco Chic Beauty
Giovanni was the first full-range, salon-inspired hair care brand in natural product stores, and today is the #1 selling hair care line in the United States Natural Products Industry. G. James Guidotti, veteran and son of founder Arthur, erased the lines between natural and professional hair care and offered the consumer complete hair care solutions with 100% color-safe, lauryl & laureth sulfate-free, and vegan-friendly options. 
West Sac Bread Co.
Karen Fitzgerald is the baker and founder of West Sac Bread Co. When her family discovered her four grandchildren had moderate to severe food sensitivities to gluten, corn and dairy she went on a mission. Being gluten free herself, she knew finding gluten free options that tasted good was difficult so she decided to make great tasting gluten free and vegan baked goods herself. 
Fancypants Baking Co.
Founder and CEO Maura graduated from Harvard with a master's in neuroscience and education before she found her passion for baking. Fancypants mindfully sources clean label ingredients and uses plant-based colors to make their always peanut and tree nut free cookies. They take sustainability seriously and aim to  reduce food waste, use upcycled ingredients, and source recyclable packaging.
All Good
Back in the olden days (the 90s), All Good's founder, Caroline, whipped up her first batch of plant-based hand salve for her merry band of climbers, farmers, and makers. She called it, poetically, All Good Goop: a glob of pure n' simple organic ingredients that smelled like a dream and worked like a charm. Fast forward and All Good is now a Certified B Corporation , Climate Neutral Certified , and recognized as a Certified Women Owned Business by WBENC, with a more than triple bottom line business: We measure our success by environmental, social, and economic vitality.
Nettle Meadow Farm
In 2005, owners Sheila Flanagan and Lorraine Lambiase made the trek from Oakland, California to Thurman, New York, with a motley crew in the back of their Honda Element. They knew that cold winters, lots (and lots!) of nettle bushes, and long nights laid ahead, but each knew it would be worth it to fulfill their animal sanctuary and cheesemaking dreams. Find Nettle Meadow Farms cheeses at the Cheese Counter. 
Feel Good Foods
Co-founder Vanessa grew up in the restaurant industry, working in her family's Chinese restaurants and bagel shops, with a dream of owning her own restaurant. At the age of 20, she was diagnosed with celiac disease after years of not feeling well. She was so heartbroken at the idea of not being able to still enjoy the potstickers at her dad's restaurants. Immediately following her diagnosis, she was determined to be able to find a way to eat her favorite foods again.
She met Tryg, a chef who helped make it all happen. Together they created gluten-free versions of the foods Vanessa missed most. After years of hard work, dedication and R&D, Feel Good Foods was born. Today, Feel Good Foods offers a wide range of delicious, chef-inspired frozen foods for everyone to enjoy. 
Serenity Kids
Serenity and Joe and started Serenity Kids for their baby Della. Like most kids, I was fed tons of sugar, grains, and dairy. Serenity's chronic digestive issues only went away in adulthood when she cut out processed foods and sugar and started eating higher quality meats, vegetables, and healthy fats. Joe is autistic, and he wasn't diagnosed as a child. In addition to social and emotional difficulties, he suffered from constant stomach pain and was overweight. Changing his diet helped him transform his health and integrate his autism. Serenity Kids baby food is made with grass fed and pasture raised meats from small American family farms, that never use antibiotics, hormones, or GMO feed. They blend in organic vegetables and healthy fats that taste great and leave baby nourished and satiated. 
Cerebelly
Teresa Purzner has always been in love with the brain. Already a practicing neurosurgeon, she was inspired to go back to school and learn more about how the human brain grows, earning a PhD in Developmental Neurobiology at Stanford. Around the same time, she had her first of three kids. Having spent years learning the science behind healthy brain development, she knew just what to look for when shopping for baby food.
"I partnered with world-class pediatric nutritionists and pediatricians to make sure we covered the whole body," Dr. Purzner said. "We turned to farms that were not only organic, but were hand-selected for the soil the vegetables were grown in to avoid heavy metals–a disturbingly common problem in baby food. We didn't just want omega-3's in the food, we put out water-extracted, algae-derived DHA. Every pouch had to have a vegetable or legume as its first ingredient, which meant we had to steam rather than boil the purees. What we finally came up with is a baby food that's not only delicious and nutritious, but also organic, non-GMO, 100% plant-derived, vegetable-first, dairy-free, and gluten-free, with no added sugar that's tested for heavy metals before every batch is put out. I'm pretty proud of the end product."
Pop & Bottle
Pop & Bottle began with two great friends, Jash and Blair, who bonded over their love of coffee and endless quest to find coffee products that met their quality and health standards. Soon, they found themselves blending homemade almond milk and cold brew coffee in their own kitchens, and Pop & Bottle was born. To this day, Jash and Blair remain committed to continually innovating coffee drinks that are free of dairy and refined sugar, made from simple whole foods, and taste better than you ever imagined.
Akua
AKUA's co-founder  and CEO Courtney Boyd Myers (aka CBM) first learned about regenerative ocean-farming through the Connecticut based non-profit GreenWave. She had long been hip to the health benefits of eating seaweeds and when she learned about the environmental and economic benefits too, she was hooked on getting more people to eat this virtuous sea vegetable. Since launch, AKUA has used 80,000 pounds of regeneratively ocean farmed kelp responsible for removing 4,000 pounds (2 tons) of carbon from our oceans.