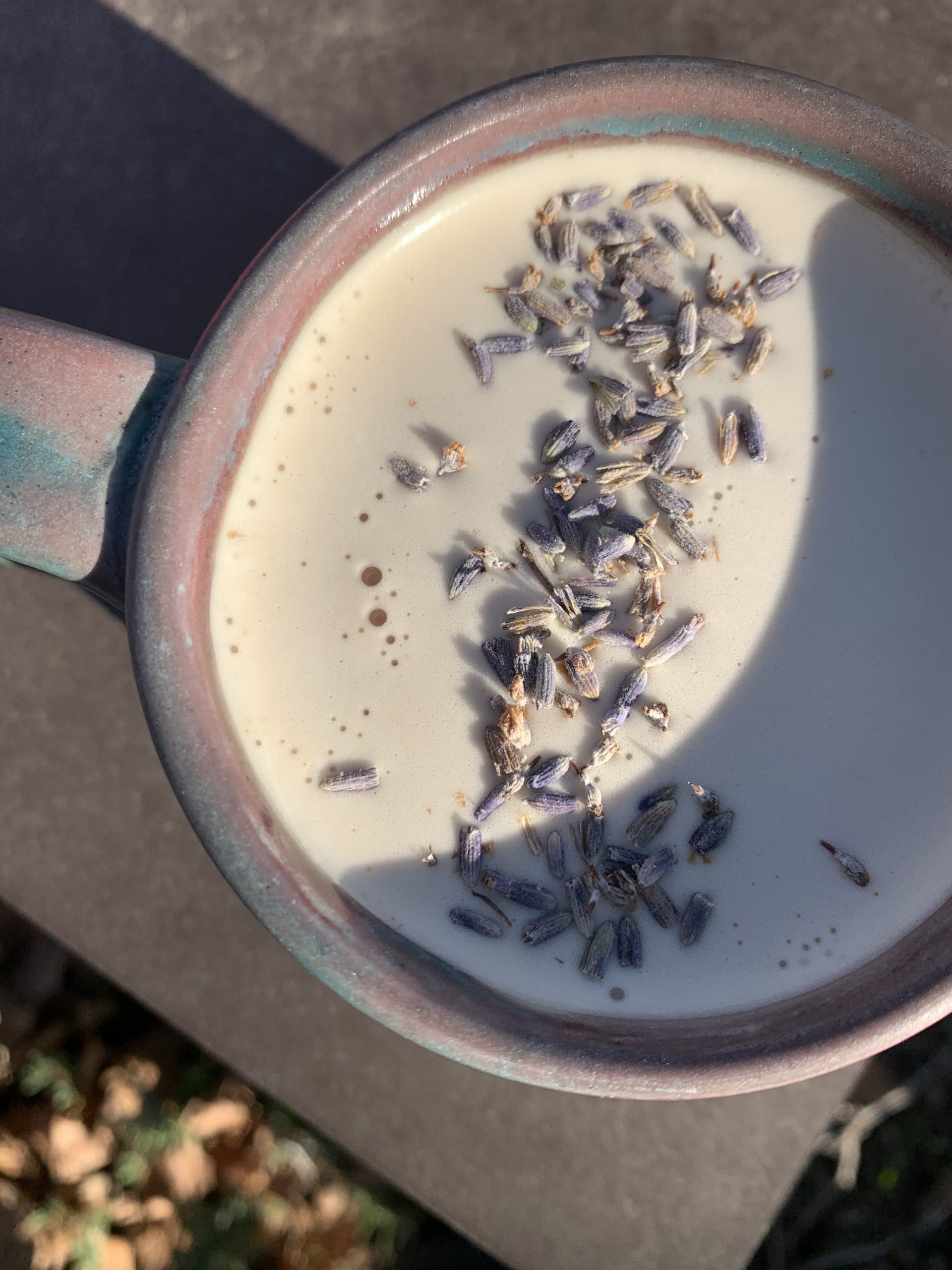 Cherry Lavender Moon Milk
Let this warm cup become part of a ritual which eases your anxiety and brings welcome sleepiness.
1 cup regular milk or unsweetened non-dairy milk
2 tbsp gluten free rolled oats
2 tbsp sweet cherries, fresh or frozen
1 tbsp raw walnuts
4 dates, pitted
1/2 tsp dried lavender buds
¼ tsp ashwagandha
pinch Himalayan pink salt
1/2 - 1 tbsp maple syrup
In a bowl, add milk, oats, cherries, walnuts, dates, lavender buds, ashwagandha, and salt. Soak for 30 minutes or up to 1 hour.
Add bowl contents to a high-speed blender. Blend until mostly smooth, 2-3 minutes. Strain mixture through a nut milk bag, cheesecloth, or clean t-shirt. You can store the moon milk until ready to heat and serve. Double or triple the recipe and prepare a few days' moon milks at a time. 
When ready to heat and serve pour desired amount into a small pot. Heat over medium-low until steaming and do not let the moon milk boil. Whisk in maple syrup. Serve and enjoy this sweet and relaxing bedtime ritual.
GF
V
veg
DF
Yield: 1 servings