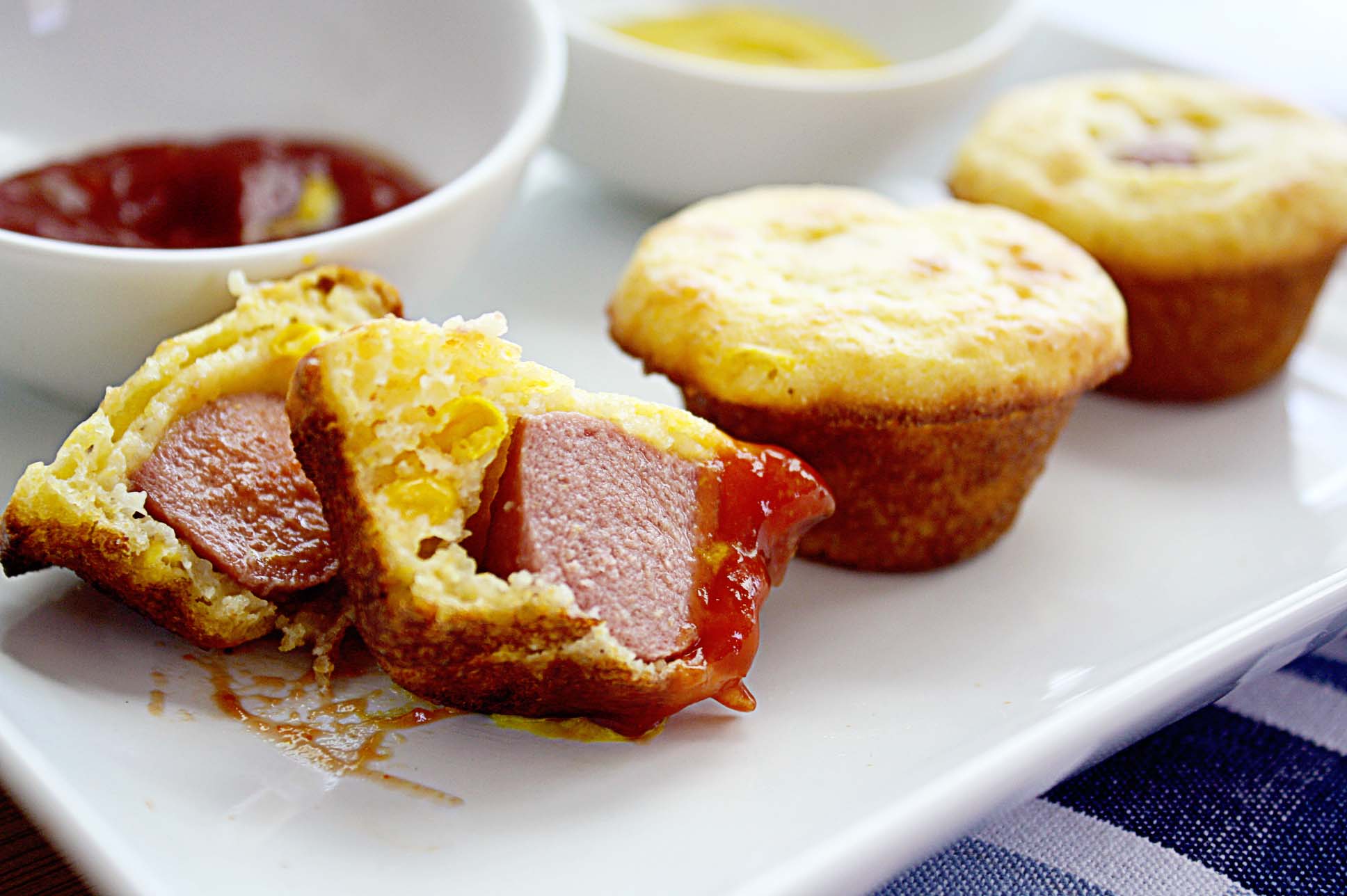 Corn Dog Mini Muffins
A childhood classic made into the perfect bite-sized muffins! All the flavor of a school lunch corn dog on a stick with simpler ingredients, making for a healthy lunch addition or on-the-go snack.
1 cup almond flour
1 cup yellow cornmeal
1/2 tsp baking soda
1/4 tsp salt
1 cup buttermilk
1/2 cup unsalted butter, melted
1/3 cup sugar
2 large eggs, beaten
6 beef franks, cut into 1 inch pieces
Preheat oven to 375 degrees and lightly oil a 24-cup mini muffin tin.
In a large bowl mix together the almond flour, cornmeal, baking soda, and salt.
In a large glass measuring cup mix together the buttermilk, butter, eggs, and sugar.
Pour the wet mixture over the dry and using a rubber spatula stir together until just moist.
Scoop 1 tbsp of batter into each mini muffin cup and place one hot dog piece into the center.
Place in the oven and bake for 8-10 minutes, or until golden brown and fluffy.
Serve warm with ketchup or honey mustard dipping sauce! You can also store in an air-tight container and freeze to then heat up in the microwave or toaster-oven later on.
Buy these ingredients through the Davis Food Co-op Curb Side Pick-Up:
Recipe developed by staff member, Rheanna Smith. Rheanna has a background in nutrition and food science, and along with working in many departments here at the Davis Food Co-op she actively runs a food blog containing healthy recipes and nutrition tips. Keep an eye on our Co-op blog to see some of her recipes and give her Instagram account a follow for additional health tips and ideas, @rheannnabanana.