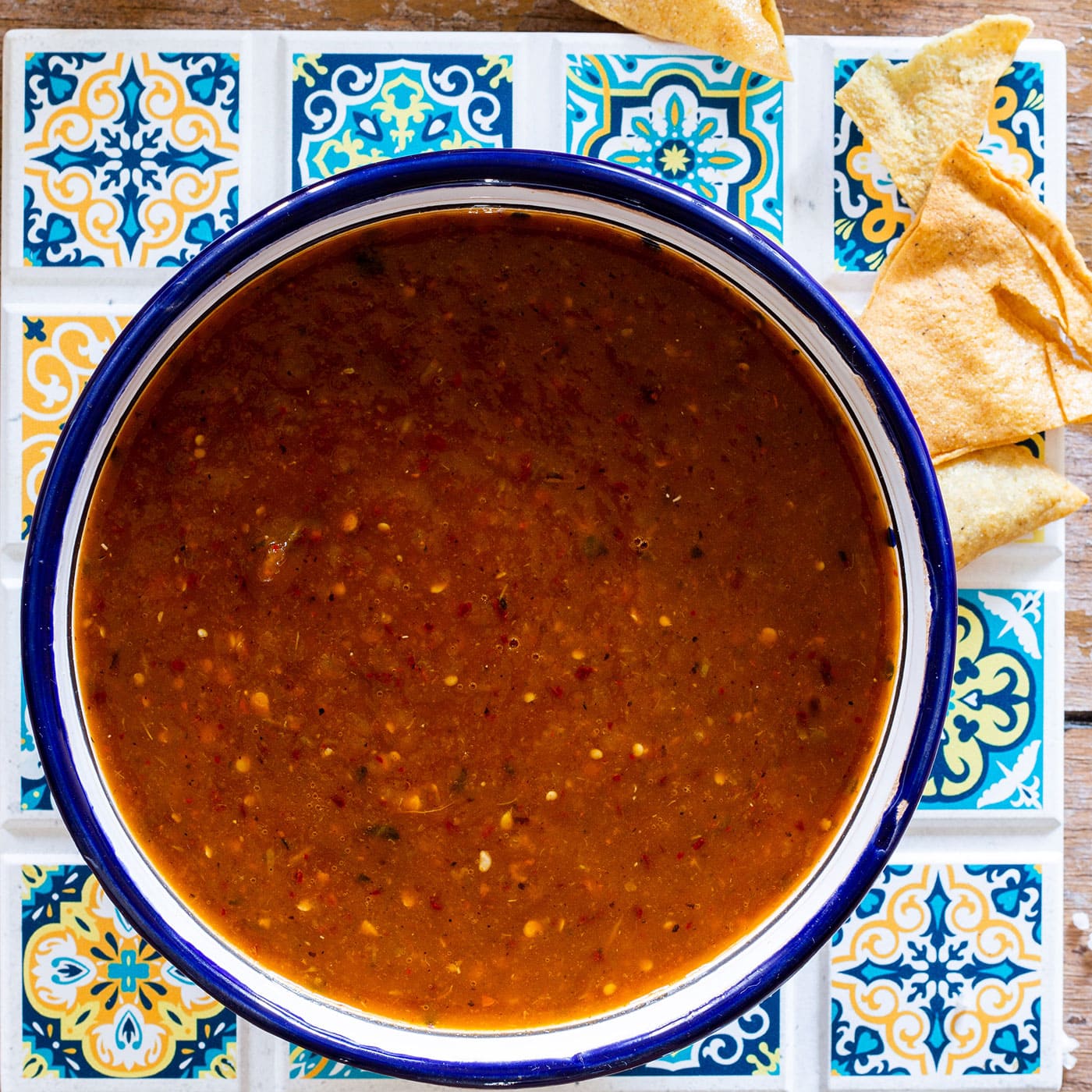 Hispanic Heritage Month Staff Recipe: Briza's Tomatillo Salsa
Recipe by IT Manager Briza Ramirez
¾ lb of tomatillos (husks removed and washed)
3 garlic cloves, peeled
½ white onion
10 Chile de Arbol peppers for a spicy sauce, 5 if you want it mild
½ teaspoon salt or to taste
Place tomatillos, onion and garlic in a medium heat skillet. Keep turning your tomatillos and garlic to get an even roast until they are soft and roasted, about 18 to 20 minutes. However, garlic cloves will roast faster so remove them and add to your blender or food processor after just a few minutes.
In a separate skillet or over the open fire, toast the chile de arbol peppers as evenly as possible. It takes about a minute. Make sure to not burn them or your sauce will have a bitter taste. Remove the stems once they are roasted.
Process tomatillos, onion, peppers, garlic and salt in a blender until a slightly chunky sauce forms. You can add some water in case it is needed and if you want it on the smoother side.
This salsa will last up to 3 days refrigerated in an airtight container.
GF
V
veg
DF
Yield: 4 servings