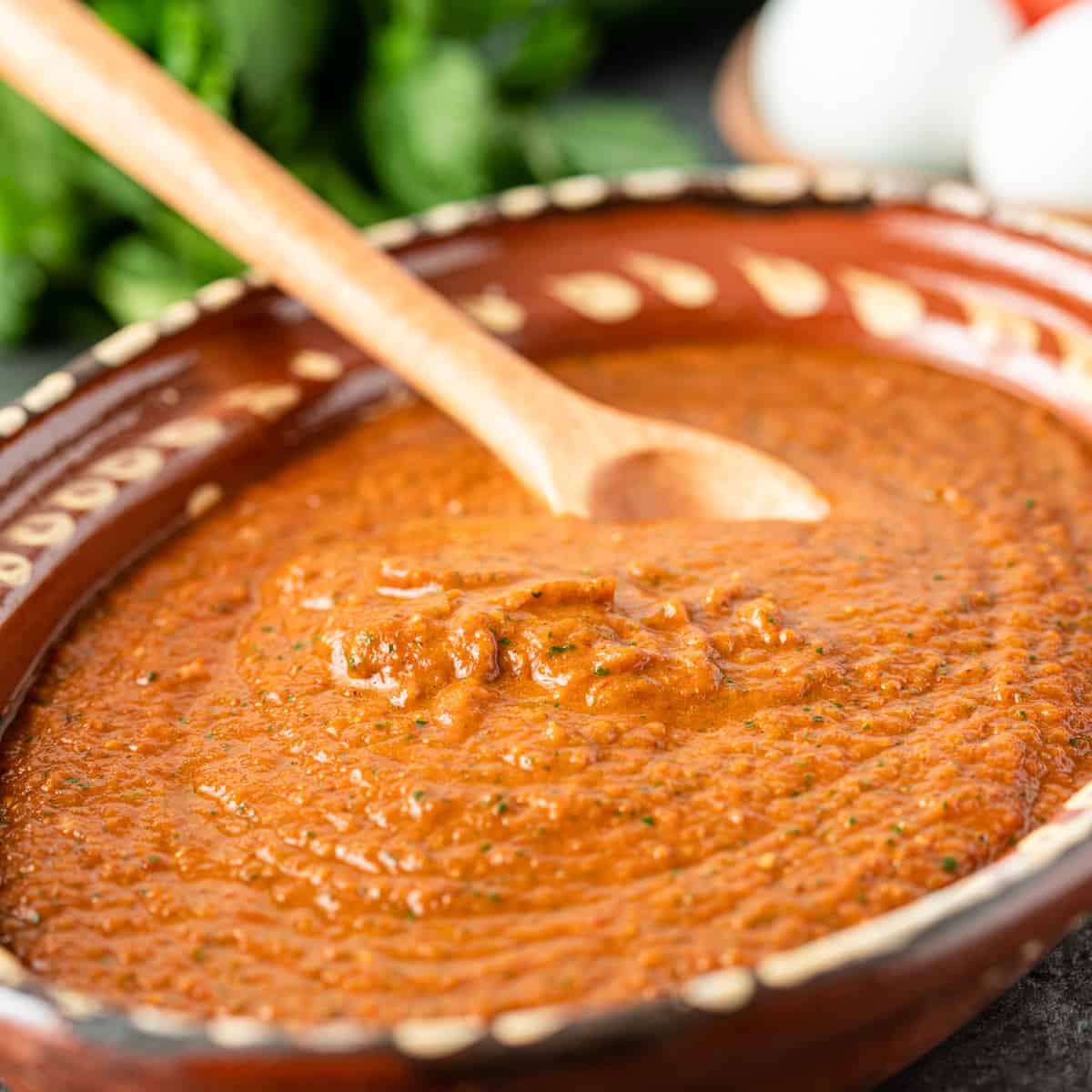 Ranchero Sauce
This big batch freezes well! Use some for huevos rancheros this weekend and freeze pints of the rest. Thaw on Friday for weekend brunch.
1 dried guajillo chile, stem detached
50 ounces canned whole, peeled plum tomatoes and their juices
½ bunch cilantro, roughly chopped
½ cup peeled garlic cloves
2 Serrano chiles, stems and seeds removed and roughly chopped
½ tablespoon achiote paste
Kosher salt, to taste (start at 1 teaspoon)
Toast the guajillo chile in a dry pan over medium high
heat until fragrant, about 1 minute per side. Set aside.
Combine everything in a large pot, bring to a boil, lower heat to maintain a simmer and cook for 1 hour, stirring occasionally to prevent any scorching on the bottom. Add a little water if it becomes any thicker than ketchup. Cool slightly before puréeing.
Working in a blender in batches, purée until smooth.
Check the salt. Let cool. Transfer to quart or pint containers and stock your freezer! Ranchero sauce keeps well in the refrigerator for up to 2 weeks, or in the freezer for up to 1 year. (It may separate a little, in which case you can simply thaw, reheat and buzz in a blender to reunify.)
GF
V
DF
Yield: 16 servings