6 refreshing salad recipes that best incorporate flavors of season. Whether it's for a summer BBQ or a weeknight family dinner, these salads are perfect for any occasion.
Spinach STRAWBERRY GOAT CHEESE SALAD
The perfect sweet and savory salad with tender spinach, juicy strawberries, crunchy pecans and a honey dijon dressing.
Find the recipe here.
Chicken Caprese Salad
Sweet and tangy balsamic reduction drizzled over fresh basil and tomato paired with creamy avocado, grilled chicken and mozzarella.
Find the recipe here.
Orzo Pasta Salad
Hearty and full of Mediterranean flavors with fresh cherry tomatoes, tangy artichoke hearts, and crisp bell pepper.
Find the recipe here.
Kale and Blood Orange Salad
Crisp red onion, juicy grapefruit, and tangy feta cheese makes for the perfect burst of citrus zest in each bite.
Find the recipe here.
Waldorf Salad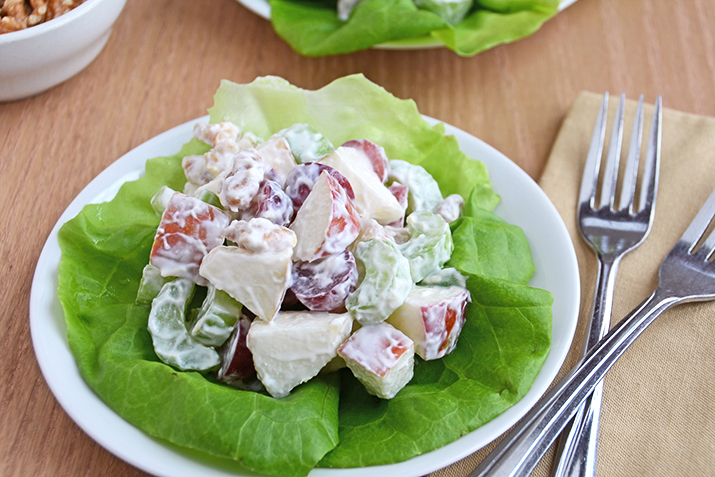 Crisp apples and celery paired with juicy grapes in a sweet and creamy yogurt honey dressing.
Find the recipe here.
CRUNCHY BELL PEPPER SALAD
Made with sweet crunchy bell peppers, fresh herbs, and a tangy balsamic dressing – this salad is full of textures and fresh flavors.
Find the recipe here.
More >>