WHY JOIN?
By becoming an Owner of the Davis Food Co-op you become a partial owner of our store and take ownership in our community. Your investment in the co-op is an investment in local farmers and artisans, offering direct support to the sustainable, natural foods and products that they provide. We actively engage in programs that enrich our community, such as food drives for those in need, which your investment will also fund. As a community-owned grocery store we are accountable to you, the members of our community who support and invest in us. We are committed to supporting the environmental, social, and economic concerns of our Owners.
I regard the Davis Food Co-op as one of the greatest assets of Davis, a gem of an organization and my favorite business in town. I am so very thankful for its existence; for its drive and ability to provide owners with what they want and need; and for the culture of community that it engenders.
Joining is easy!
Fill out an application at the registers
Purchase $10 worth of shares, pay $5 processing fee

Congratulations!


You are now an Owner and Shareholder of the Co-op.
Owners are then required to pay $20 each calendar year after joining for their membership to remain in good standing until $300 is reached. Share purchases are fully redeemable if you decide to withdraw your ownership.

Investment shares provide the store with working capital, and are non-assessable and non-transferrable except as provided by the Bylaws and California Cooperative Corporation Law. Each membership in good standing has a single vote in Co-op elections, regardless of the number of shares purchased.
JOIN IN STORE ANYTIME
BENEFITS OF OWNERSHIP
enjoy special coupons and offers

get 10% off advance registration for cooking classes in our Teaching Kitchen

save 20% on Owner Extras – 20 different items each month

receive a Patronage Refund (when allocated by the Board)

free tickets to our Annual Owner Meeting & dinner

vote in Co-op elections

enjoy a 30-Day Return Policy–no receipt necessary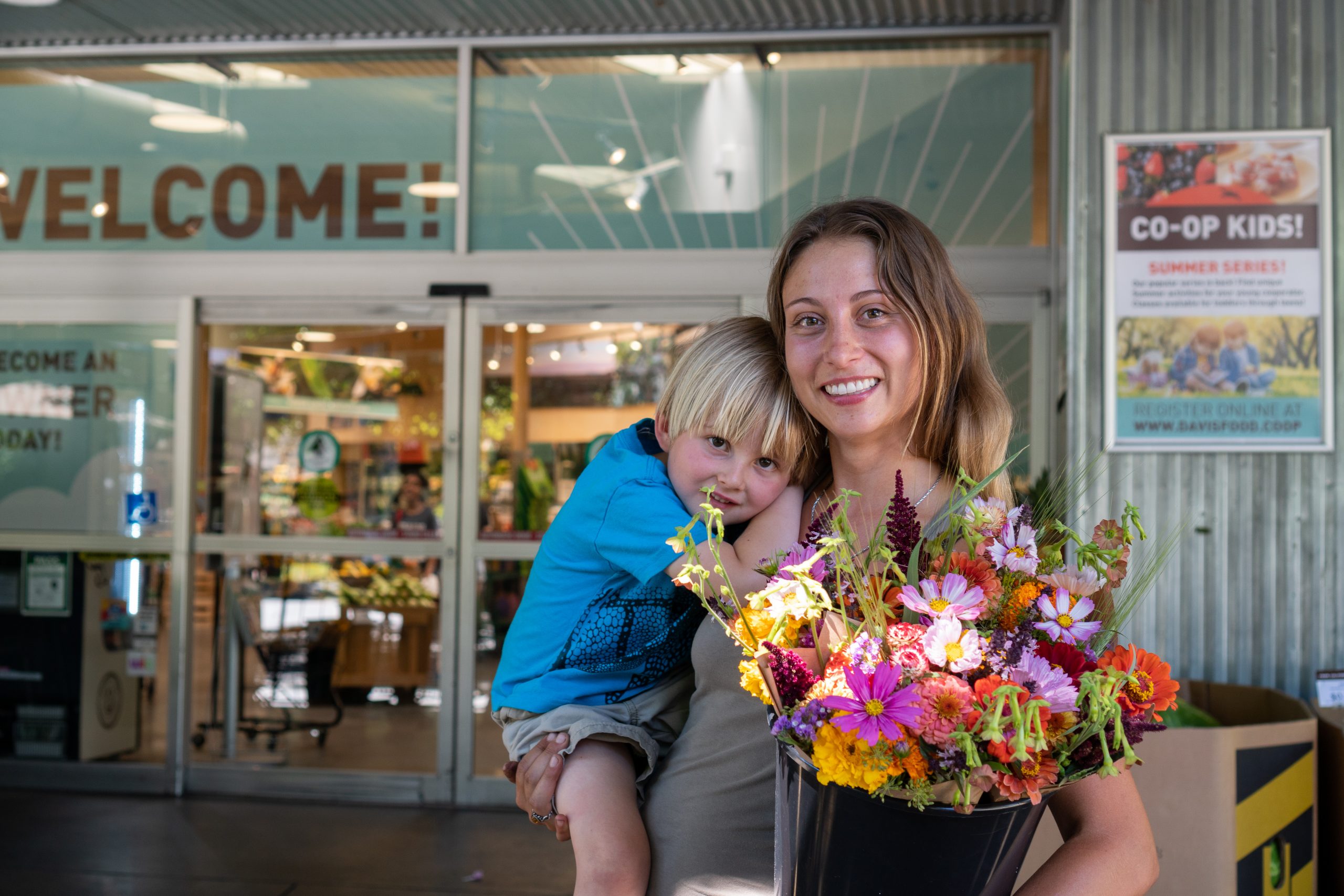 OWNERS
---
The quickest way to update your contact information is to log in to your WebCart Profile here and manage your information personally. You can even see past purchases and opt in for E-receipts. If you have not set up your WebCart profile yet, click "Setup Online Account" beneath the login button to register. If you any questions or get stuck at any point, feel free to email membership@davisfood.coop or give us a call at (530) 758-2667.
Need to add a Household Shopper? Looking to apply for a Senior Discount? Want to update us but have yet to set up a WebCart Profile? Email this completed form to membership@davisfood.coop or fill it out and drop it off at the Customer Service Desk to take full advantage of your membership!
Membership and keychain cards are free and you can get one at the Customer Service Desk at any time. Cards can also be mailed at special request. To request a mailed card, please email membership@davisfood.coop.
Co-op owners experiencing acute financial hardship or paying for groceries with EBT/WIC vouchers may be entitled to our 5% community discount.
If at any point you should choose to withdraw your membership, your investment in the co-op may be returned to you or you may choose to donate your shares. If you would like to withdraw your membership, please email a completed withdrawal form to membership@davisfood.coop.